Open Call: The In Between
The In-between is about capturing that in-between moment
Deadline: 18 August 2023
Entry fee: $52
Submit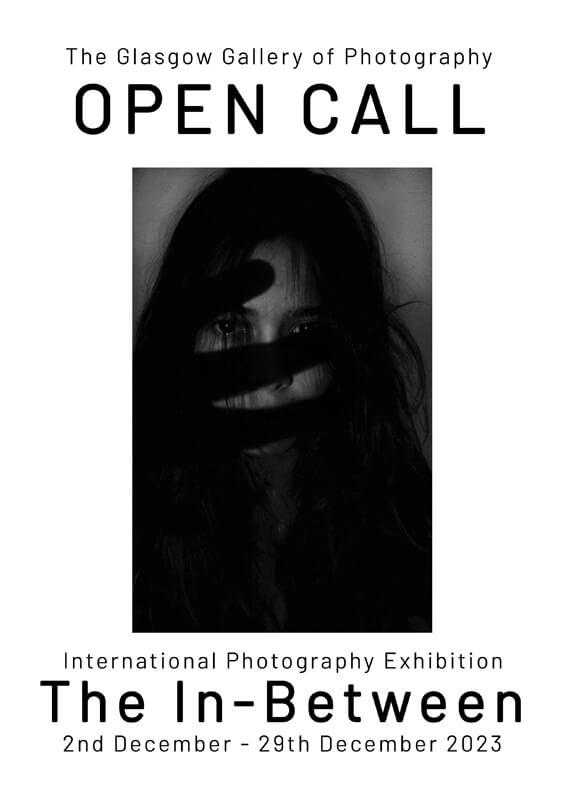 The Glasgow Gallery of Photography's mission is to advance the arts, heritage and cultural sector through exhibitions of photographic works as a means for artistic, community and personal expression.
The Glasgow Gallery of Photography is running a month long exhibition in December called The In-Between. The In-between is about capturing that in-between moment, that moment when some is just about to happen, or something just did happen. The tension in the image as it just before something is about to happen, or the dramatic results after but before the true fall out begins. These moment capture drama and tension. This exhibition is open to all genres of photography and the theme is open to interpretation as to what you think the The In-Between moment really is. We are excited to see the work submitted to this open call.
The In-Between is an open call for photographers to submit up to 8 images that meet the theme The In-Between.
Prizes:
Photographers who are selected will have their work displayed in a month long exhibition in our gallery, with their work also appearing online in an online gallery on our website.
​
All participants that are selected to take part in the exhibition will receive a digital certificate of participation and will also be put forward for a chance to be named Photographer of the Month.
Eligibility:
Open to all
Copyrights & Usage Rights:
You are the only copyright owner and creator of the photographs.
Theme: