"Open" International Online Art/Photo Competition
Fusion Art invites submissions for "Open" Art Competition
Deadline: 18 March 2017
Entry fee: $45 for up to 5 images
Submit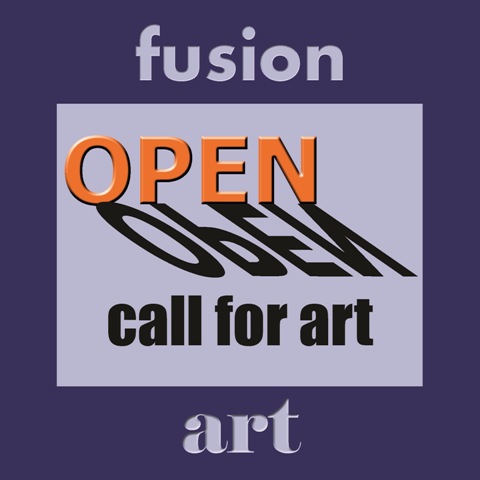 Fusion Art invites submissions for its 2nd quarterly group online exhibition. For this, no theme, open competition, artists and photographers, worldwide, are encouraged to submit their best work in any subject matter using any of the accepted mediums. The work can range from realism to surrealism to abstraction and all artists and photographers, regardless of location or experience, were encouraged to submit. Up to five winners in each category (Traditional Art, Digital Art & Photography, and 3-Dimensional Art) will be chosen to participate in the online group exhibition, which will be featured on the Fusion Art website for 3 months - April 15th-July14th.
Prizes:
Artists will receive a digital award certificate, event announcement and copy of the press release for their art portfolio.
A video of the group exhibition will be created and available on the exhibition webpage and Fusion Art's YouTube channel.
The artists will be promoted on the website, in online press releases to more than 70+ outlets, in online event calendars, art news websites and through the gallery's social media outlets.
Links to the artist's website will be listed on the exhibition page and should result in increased traffic to the artist's website.
Fusion Art's objective is to promote the artists, worldwide, to art professionals, gallerists, collectors and buyers.
Eligibility:
Open to photographers worldwide over 18 years of age.
Copyrights & Usage Rights:
Fusion Art is granted usage of the chosen artwork/photograph, for display, marketing and promotional purposes for the art exhibition and for any future Fusion Art themed art exhibitions. Usage of the image(s) is limited to any Fusion Art publicity including, but not limited to, press releases, event presentations, articles, compilation slide shows and videos, brochures, catalogs, event mailers, on the Fusion Art website and and on Fusion Art's social media pages. Fusion Art does not claim ownership of the photos submitted for consideration. All images remain the property of the respective artist and the artist retains the sole copyright and all other applicable rights to said images.
Theme: