ORCHYDARIUM 2020
Absolute Winner Orchydarium 2020". Prize: 400€
Deadline: 20 May 2020
Entry fee: Free
Submit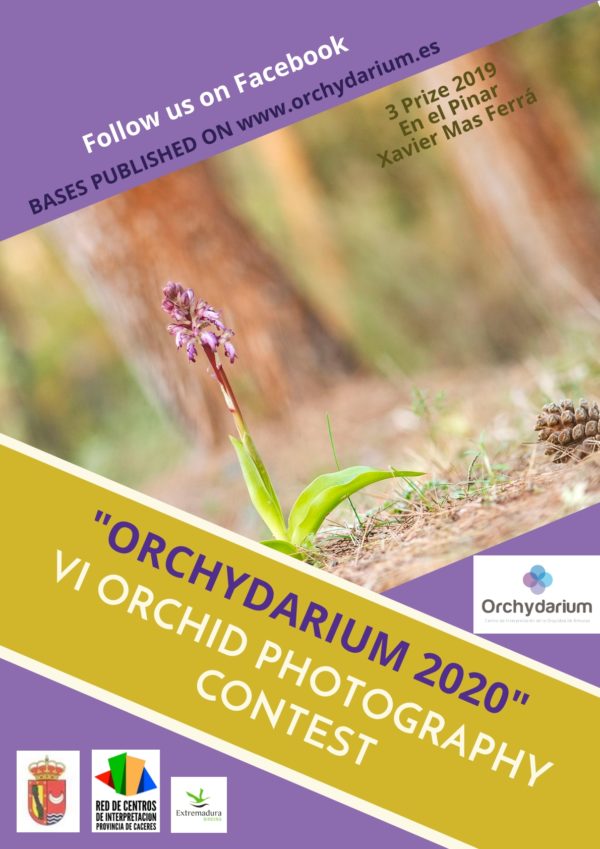 The most prestigious contest about photography of European orchids is again underway.
Only wild orchid images will be accepted. No photograph will be accepted which, in the opinion of the jury, may have jeopardized the safety and well-being of the orchid photographed or its surroundings. The ethical code of the Spanish Association of Nature Photographers (AEFONA) must be complied with, in order to ensure a respectful relationship between photographers and the environment.
Participation in the photography contest is open to everyone of all ages and nationalities, both amateur and professional photographers, being the authors of the images submitted. The theme is about European orchids in the wild.
Prizes:
• A prize "Absolute Winner Orchydarium 2020". Prize: 400€.
• Three prizes, "Special Orchydarium Prize 2020". Prize: 200€ each.
• A prize "Special Mention Best Local Participant Orchydarium 2020". Prize: batch of products.
Eligibility:
Each author may participate with a maximum of 3 images, of which only one can be awarded.
Copyrights & Usage Rights:
The copyright of the winning photographs will remain in possession of the author.
The Organization reserves the right to use them without limitation of time or place in activities related to the competition or for promotion purposes, without ever seeking any financial gain. In any other circumstance, the the Organization will contact the participant to ask for his or her consent. In no circumstances will these images be transferred to third parties. The name of the participants will appear next to their photographs or in an attachment.
Theme: