"Our World Is Kind" Photo Contest (Deadline extended)
Spread kindness with your photography!
Deadline: 5 November 2017
Entry fee: Free
Submit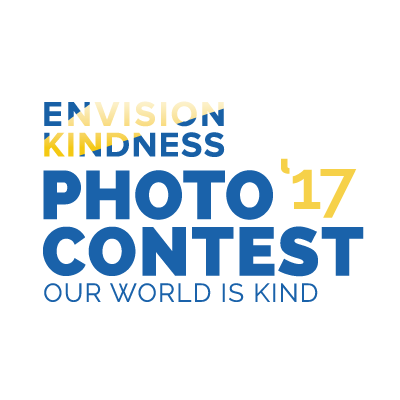 Science says that looking at kind images makes people happier, healthier and creates a more connected and kind world. You can help make the world a better place through your photography. Take a picture of kindness where ever you see it and enter the Envision Kindness 2017 Photo Contest: Our World is Kind. Open to all photographers. With more than $1,300 in prizes, the contest is free to enter. Accepting submissions through November 5, 2017 @11:59 EDT. #pictureabetterworld.
http://www.envisionkindness.org/photocontest/
Follow us for a daily dose of kindness:
Facebook: https://www.facebook.com/envisionkindness
Instagram: https://www.instagram.com/envisionkindness/
Twitter: https://twitter.com/envisionkindnes
Prizes:
Prize Details:
First Place: $500
People's Choice Winner: $500
3 Honorable Mentions: $100 each
Eligibility:
Must be 18 years old to enter
Copyrights & Usage Rights:
http://www.envisionkindness.org/everything-you-need-to-know
Theme: