"People & Winter" by Blank Wall Gallery
We would like to see for photographs depicting life during winter
Deadline: 19 October 2017
Entry fee: Free
Submit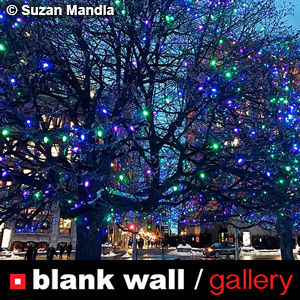 People & Winter
Submit your photos for free
Deadline: Thursday October 19, 2017
Winter is a season people either love or hate. There can be some difficult moments as well as some pleasant ones. People have to struggle with the cold and the snow in their everyday life and this can be quite difficult. There are happy moments though. Children playing with the snow, families enjoying a day out, celebrations. Another element that can be quite fascinating during winter is the landscape. Nature looks different covered with snow, but cityscapes are quite impressive as well.
We would be more than happy to see for photographs depicting life during winter; both everyday situations and landscapes
Choices Announced: Monday October 23, 2017
Exhibition: Friday November 17 – Thursday November 30, 2017
Prizes:
The artists who will be chosen to participate in the exhibition and be presented at the web page of Blank Wall Gallery, will have to pay the amount of €25, regardless of the number of their photos that will be exhibited.
This way, only the photographers who will exhibit their work will pay a small fee for participating in the exhibition. All the other artist will not be charged.
The photographs exhibited at the gallery will be printed at the labs of Blank Wall Gallery free of charge. In case an artist wishes to send us the printed photos, they are free to do it.
The exhibitions organised by Blank Wall Gallery last for 2 weeks and everything needed for the realisation of the exhibition (printing of your photographs on 260 gsm paper, framing, hanging of the photos, press releases, invitations, opening night and supervision) are provided by our gallery without any addional charge.
Eligibility:
All photographers, amateurs and professionals who are over 18, are eligible to participate to the contest.
Copyrights & Usage Rights:
Artists grant Blank Wall Gallery the right to use their images to promote the exhibition, for display on Blank Wall Gallery webpage and for inclusion in an exhibit catalog.
Theme:
Black and White Cityscapes Conceptual Landscape Multi-categories People