PHA International Photo Contest 2019
Grab a chance to win $1,000 cash prize!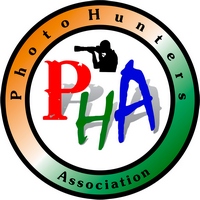 Grab a chance to win US$ 1000 cash as Grand Prize professionally judged every entry entered into the contest. The International Contest is open to anyone. There are no restrictions as to subject matter except as outlined in the rules and definitions of specific sections, or specified by law in the country where the exhibition is held. Entries are limited to not more than 4 images per section, category, or class. An entrant's four images will be distributed throughout four rounds of judging in that section. All final work must be on photographic film, or on electronic file. Images may be altered, either digitally or otherwise, by the maker if the photographic content predominates subject to Nature and Photo Travel divisional restrictions.
Prizes:
PHA 2019 GRAND : 1000 US$ / 50000 INR Cash (It will be a single image selected from all sections) BEST CLUB OR GROUP : Plaque (Minimum 3 group have to participate maintaining club participation rule given at website) FIAP Blue Pin – Best Author Section Wise :- 5 FIAP Gold (1 per section) 5 FIP Gold (1 per section) 5 PHA Gold (1 per section) 10 FIAP Honorable mention (2 per section) 10 FIP Honorable mention (2 per section) 30 PHA Merit Award (6 per section) 30 PHA Chairman`s Choice Award (6 per section) 15 PHA Honorable mention ( 3 per section )
Eligibility:
worldwide
Copyrights & Usage Rights:
COPYRIGHT: Author have Copyright of their submitted images and certifies the work as his/her own.
USAGE RIGHTS: Contest Catalog and website for promotion only for free of charge.
Theme: