PHmuseum Days 2021
PHmuseum Days International Photography Festival Open Call
Deadline: 6 May 2021
Entry fee: 20$ Entry Fee / 30$ Standard Price
Submit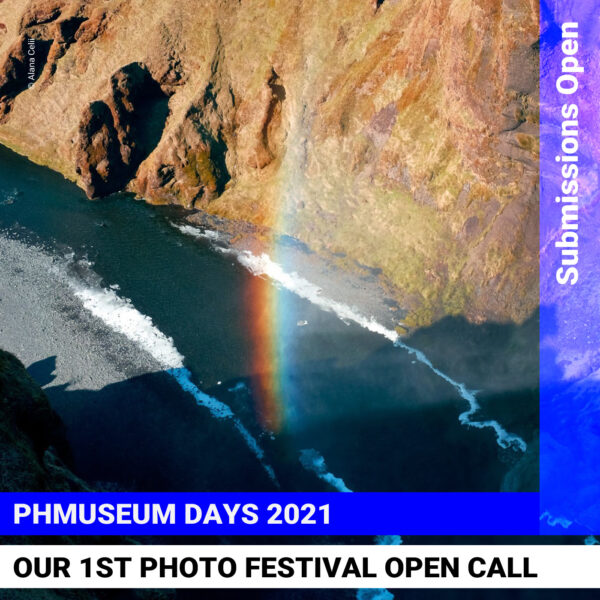 Yes, we are organizing an international photography festival! It's called PHmuseum Days, it will happen on 23-26 September 2021 in Bologna, Italy and we are inviting you to become part of it.
The PHmuseum Days 2021 will be the beginning of a new era for our project, characterised by a stronger sense of community and sharing. Photography intended as a universal language can be a powerful medium to transmit important messages, and our goal is to give life to the right platforms to display it. For this reason, after 9 years of online activities we decided to make the big step into the real world and offer our community also a physical playground to meet up, learn and exchange ideas.
The starting point of this initiative will be this open call whose theme is A New Beginning, which represents both the dawn of a new adventure for PHmuseum and, most importantly, an occasion to rethink together the decade that just started. Our aim is to select at least 2 works for individual shows, up to 40 images for a collective installation and up to 15 projects for the projections' night. Furthermore, all the applicants will be granted a free festival pass that we hope will be a good excuse to come over and enjoy a long weekend of photography and much more.
We look forward to seeing photographs related to the theme A New Beginning, and that challenge relevant topics such as collaboration, equality, sustainability, social justice, innovation and technology. All approaches are welcome from classic narratives to more experimental ways of shooting a project. Thank you for your consideration and support, we look forward to seeing your work and meeting you in a few months in Bologna!
Prizes:
2 Individul Exhibitions at PHmuseum Days 2021 /
A Collective Exhibition at PHmuseum Days 2021 /
A Collective Projection of 15 works /
Free Festival Pass to all the applicants /
Eligibility:
Open To All
Copyrights & Usage Rights:
By accepting these Terms and entering the PHmuseum Days 2021 Open Call You warrant that all the information submitted is true, current, and complete. You also warrant that You have all the necessary consents in relation to your entry and that You are the copyright owner of any copyright works submitted, e.g. photographs, texts, drawings, and PHmuseum's use of such works will be at no charge, will not infringe the rights of any third party, and You will fully indemnify PHmuseum in the event of any infringement. You further acknowledge and agree that You will not be able to edit any information nor other aspects such as the photo order of the submitted Project after the Open Call deadline or extended deadline day.
You also acknowledge that the full names of the winners may be published by PHmuseum, and You grant to PHmuseum a non-exclusive perpetual, worldwide royalty free license to use and publish your entries in whole or in part in any media form whatsoever, for the sole purposes of the current and future Open Call's editions promotion.
Theme: