Photo Contest for Bird Enthusiasts 2019
Overall Winner Canon EOS 5D MIV worth CHF 3618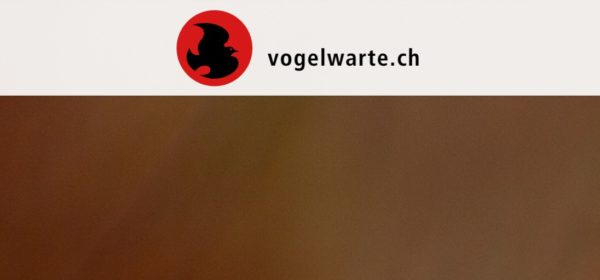 We at the Swiss Ornithological Institute in Sempach hope to inspire public interest in birds and raise awareness for their protection. Widespread understanding and appreciation of our native birdlife are key factors to the success of our efforts. The more people care about birds and enjoy watching them, the better our chances of implementing effective conservation measures for threatened species.
Stunning photographs perfectly convey the fascination that birds evoke in us: images that display the striking colours of a bird's plumage, introduce us to a wide range of behaviours, showcase the many shapes and sizes of birds from the Swan to the tiny Firecrest, and allow us to witness their aerobatic feats.
In Canon Switzerland, we have found a renowned partner who shares our aspirations. A leading provider of high-quality optical equipment, Canon Switzerland supports the competition with technical know-how and the donation of the attractive main prizes. We are also deeply indebted to all our other partners who have supported the competition by donating prizes.
Prizes:
Win amazing prizes
Prizes as of January 2019. We reserve the right to substitute models and prizes.
Overall Winner
Canon EOS 5D MIV worth CHF 3618.– Sponsor: Canon (Switzerland) AG
Online voucher for CEWE photo products worth CHF 100.– Sponsor: CEWE
Category «General»
1st Prize
Canon EF 100–400mm f/4.5–5.6L IS II USM worth CHF 2458.– Sponsor: Canon (Switzerland) AG1
Online voucher for CEWE photo products worth CHF 100.– Sponsor: CEWE
2nd Prize
Memory card Angelbird AVpro SD Card 64 GB, V90 UHS-II, 2-Pack worth CHF 229.– Sponsor: Light&Byte AG
Online voucher for CEWE photo products worth CHF 50.– Sponsor: CEWE
3rd Prize
Shopping voucher Foto Video Zumstein worth CHF 100.– Sponsor: Foto Video Zumstein
Eligibility:
Participants can submit in each category a maximum of 10 photos online in a preview format during the month of May 2019. In June, the expert panel will make a preselection and request the selected images in RAW format or as the original JPG files. Based on this shortlist, the panel will choose the overall winner as well as three winning images per category in September 2019.
Copyrights & Usage Rights:
The author must hold the copyright of the submitted images. By entering the competition, participants confirm that they are the sole author of the images and that no rights of third parties are involved.
Theme: