Photo-Diaconia – International Photography Competition
Show acts of mercy and care for the others
Deadline: 15 August 2018
Entry fee: Free
Submit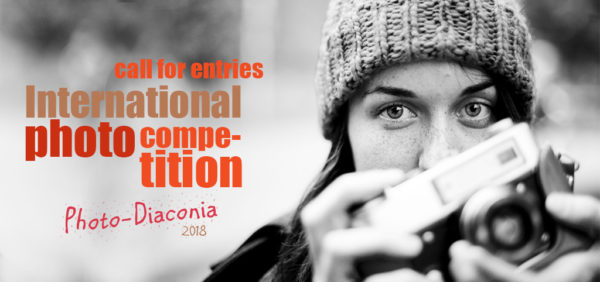 Each one of us has the chance to give our support to people in need in accordance with our abilities, either with financial means or voluntarily work, or by other gesture of compassion and mercy. "Photo-Diaconia" photography competition invites all amateurs and professional photographers to send us their photographs that inspire and show acts of mercy and care for the others. In their photographs, the photographers can show charity causes or social activities which they consider important and deserve to be seen and supported. Or, the photographs may also present particular cases of people in need or distress.
How do I participate?
Send us up to 5 photos (approximately 2000 pixels wide, 300 dpi, RGB) to email art.dobrotvorchestvo@gmail.com
If you'd like, you can also send us a short text (up to two sentences) to describe each photo.
Prizes:
* First prize: 300 euro
* Second prize: 200 euro
* Third prize: 100 euro
* Audience Award (decided by Facebook vote): 75 euro
Eligibility:
All photographers, amateurs and professionals, between the age of 14 and 40
Copyrights & Usage Rights:
Milostov Association has the right to use the photos to promote future initiatives. By applying to the contest, you declare that the photographs you submitted are only taken by you and you do not violate any copyright, personal rights or intellectual property rights of any other person or organisation.
Theme: