PHOTO IS:RAEL Meitar Award for Excellence in Photography
Demonstrate your excellence and win a solo exhibition.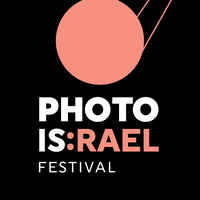 Now on its third year, the Meitar Award is awarded during PHOTO IS:RAEL's International Photography Festival in November to a photographer whose work has demonstrated excellence in the field of photography. The winner will receive a $14,000 grant for the production of a solo exhibition at next year's festival, while works from all shortlisted candidates will be exhibited during the festival as well as at the Head On Photo Festival in Sydney, Australia during 2019.
Prizes:
Winner will receive a $14,000 grant comprised of a $2,500 cash prize and $11,500, including a yearlong collaboration with a professional curator, for the purpose of presenting a solo exhibition at the 2019 PHOTO IS:RAEL International Photography Festival.
All 20 shortlisted candidates will have their work exhibited at the PHOTO IS:RAEL Photography Festival during November 2018, as well as at the 2019 Head On Photo Festival in Sydney, Australia.
Eligibility:
Please see by-laws: https://photographyfestival.co.il/meitar/wp-content/uploads/2018/08/Meitar-Award-2018-Bylaws-.pdf
Copyrights & Usage Rights:
Artists applying for Meitar Award will maintain ownership rights of all the intellectual property (including ethical rights) related to the images comprising the work body, subject to the present bylaws. However, by participating in the contest, the artists give the Meitar Foundation, the International Photography Festival and PHOTO:IS RAEL (PBC), and through them to any third parties involved in marketing (hereunder "The Authorized Users") their irrevocable, non-exclusive, international, royalty-free permission, within legal bounds, to change, edit, copy, duplicate and adjust the images to the format required for internet product pages and for marketing materials only, to advertise and use the photos and their content and components, including any name, place or portrait they may contain, in every type of media, including, but not limited to, digital and electronic media, computers and audio-visual media (present or future), in any language, worldwide, and in any way, without need to check, notify or receive approval, without any return or compensation. All the above for the sole purpose of promoting and/or advertising the Meitar Foundation Photography Contest, or the 6th and 7th Photography Festivals. Other than the purposes listed above, and other uses intended to promote the festival, the award and the activities of PHOTO IS:RAEL, no commercial use will be made of the photographs, and all commercial rights will remain in the possession of the artist.
Theme: