PhotoBrussels Festival: PBF Prize 2019
Theme 'Still Life'
Deadline: 17 July 2019
Entry fee: 30€ (/per project submission)
Submit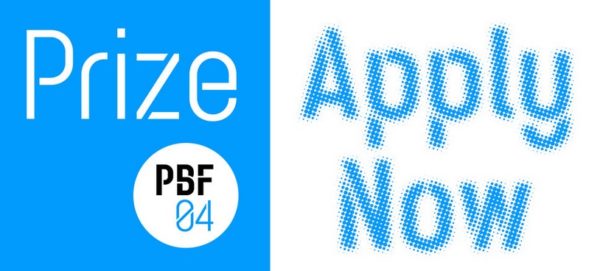 As part of the 4th edition of PhotoBrussels Festival, PBF Prize is offering one photographer(s) and/or one curator a 'carte blanche' for an exhibition on the theme 'Still Life'. The winner will be exhibited in the front space at Hangar (45 m²) throughout the festival period, from 15 November to 21 December 2019.
For the first time, PhotoBrussels Festival is planning to award the PBF Prize: a 'carte blanche' for a photographic exhibition (either solo or as a group) on the theme 'Still life'. This is the opportunity for one or more photographers and/or one curator to have their work displayed and to showcase their project through an original scenography which will make the very most of the medium.
The following points must be respected:
- The project must be original and unpublished
- The artist(s) must appropriate the space and propose a considered staging plan
- The artist must explore the photographic medium in the broad sense
- A (maximum) budget of 3000€ in production costs (paid by PBF04) must be respected
The jury, made up of experts in photography and contemporary art, will select the winning project on the basis of the criteria set out above.
Hervé Charles – head of the Photography section at La Cambre, photographer.
Delphine Dumont – founder of PhotoBrussels Festival, director of the Hangar.
Diane Hennebert – managing director of Out of the box.
Stéphane Roy – coordinator of La Tour à Plomb, artist, curator.
Rodolphe de Spoelberch – founder of the Hangar, collector.
Patrick Vanbellingen – director of Michel Rein Brussels.
Christophe Veys – collector, exhibition curator, professor at ARTS².
Prizes:
- The chance to exhibit in a dedicated, unique space in the heart of Brussels
- The opportunity to benefit from the communication and high profile of PhotoBrussels Festival, which attracted 8000 visitors in 2018
- A dedicated page in the festival catalogue/internet site and all the communication media associated with the Festival
- A chance to meet the visitors to PBF04, including journalists and collectors
Eligibility:
Obligation: applicants must be resident in Belgium or in Europe, and must be of legal age (18)
Copyrights & Usage Rights:
-
Theme: