Photogrvphy Grant 2017
Free to Enter. Applicant will receive $1000.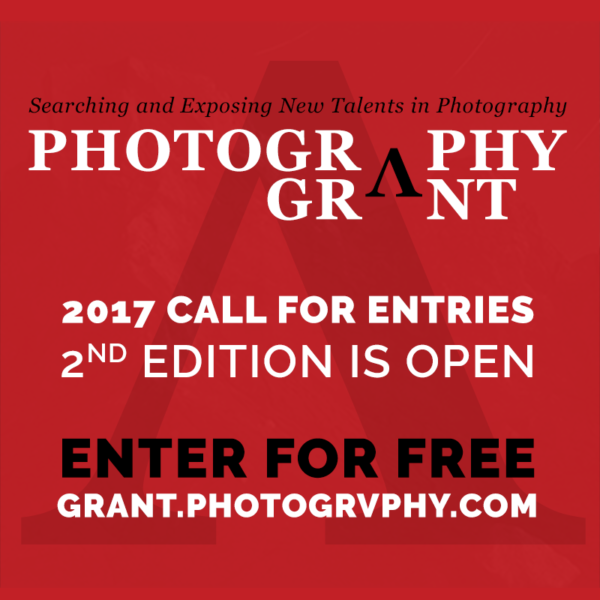 PhotogrVphy Grant awards $1000 annually to the applicant with the most inspirational photographic idea to support visual project of the artist.
PhotogrVphy Grant is open for submissions without any fees (free to enter) to support all photographers from every corner of the world. We only accept series of photographs which share a common theme and are built as a one consistent project in the following categories: Architecture, Conceptual, Nature, Photojournalism and Culture.
We do believe that it will help a photographer to proceed and complete his project. The Grand Prize winner and finalists will be selected by the most respected names in photographic world.
Prizes:
- Applicant will receive $1000.
- All finalists will receive Certificates of Achievement.
Eligibility:
The competition is open to any person from any country.
Copyrights & Usage Rights:
Copyright of the images will remain at all times with the photographer.
Each applicant shall agree to present applicant's work at Photogrvphy website under Photo Features section.
Applicant's work will be used strictly in connection to the grant and will not be used for any other marketing purposes other than to promote applicant's work. The photographer's copyright will be included on each image.
Theme: