Photoshoot Awards – NUDE 2017
5th edition showcases the best artistic nude portraits in the world.
Deadline: 15 January 2017
Entry fee: You can present a unique image or a series of photographs based on a theme of two pictures (diptych), 3 photos (triptych) and 4 or 5 photos (series). All fees are in Canadian dollars. The following fees apply for all participants (professionals and non-professionals):
Website: http://www.photoshootawards.com/
Submit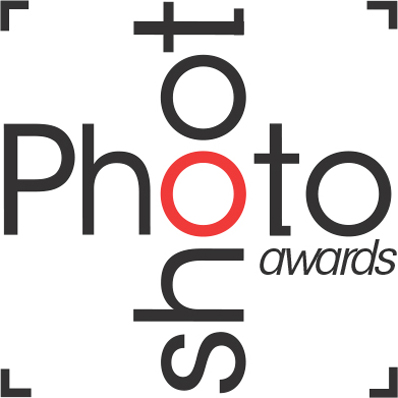 The PhotoShoot Awards-NUDE 2017 competition (5th edition) showcases the best artistic nude portraits in the world. PhotoShoot Awards is a series of online photography competitions that captures emotion in images based on themes which are thought to provoke and which convey contemporary perceptions of current world issues. The competitions focus on several different themes showcasing categories of photographs which rarely receive the attention or interest they deserve.
The nude portraits selected by PhotoShoot Awards are neither obscene, nor pornographic, nor violent. The photographs will focus primarily on emotion, beauty and a sense of freedom, though the portraits may also be provocative, amusing, natural, sophisticated, sensual, erotic, unexpected, classical, innocent or audacious.
Selection criteria include the quality of the shot, composition, originality and imagination. The nudity represented in the photos may be full, partial, wholly revealed or merely suggested. Whatever the subject or type of photograph submitted: women, men, families, couples or groups; photos taken in situ or in a studio; digital or analog photos; black and white or colour; computer-enhanced digital photos or digitised prints, the principal selection criteria for the competition is that the photograph captures the emotion of the moment.
Prizes:
The PhotoShoot Awards competitions will feature the best photos in each category (14) and provide international visibility to photographers and their work By winning or being selected as a finalist you will receive A trophy (1st place winner NUDE 2017), certificates (2nd and 3rd place winners, 1st place winner per category, Finalist, Special Recognition) Winner of NUDE 2017 logo and banner to post on your website Award-winning photos showcased on our online gallery Link to the winning photographer's website Winning photos presented in the book-exhibition catalog also available for purchase online.
Eligibility:
The NUDE 2017 Award contest is open to all person aged of at least 18 years old. We therefore urge all professional photographers and semi-professionals or amateurs taking or having taken nude photographs in the last five years to participate in the first edition of our competition. We also encourage professional fashion photographers to present their nudes or semi-nudes that were shot for commercial or personal purposes. Note that the site operator or Hors cadre Inc. will not tolerate any nude photos that can be assimilated to child pornography, pedophilia or other illegal exploitation of children or people.
Copyrights & Usage Rights:
Copyright of a photograph shall remain with its respective photographer at all times.
All participants agree to grant PhotoShoot Awards and Hors cadre Inc. (the Producer) permission to showcase their work for promotional purposes in any of their publications including, exhibitions of the winners in a gallery, electronic material, web site, online galleries, annual book with winning results, as well as any other form of promotion without further permission or remuneration from the Winners Presentation for a period of three (3) years.
Theme: