Portrait of Britain
What does it mean to be British in 2021?
Deadline: 30 September 2021
Entry fee: Free
Submit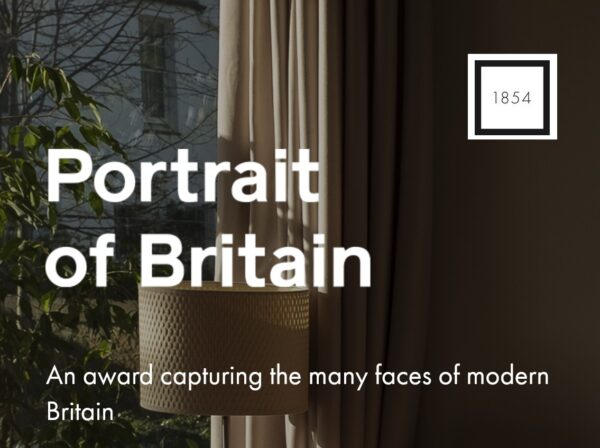 Portrait of Britain is an award-winning nationwide photography exhibition, run by British Journal of Photography, in partnership with JCDecaux. The exhibition celebrates the rich tapestry of people that make up Great Britain, by turning their stories into public art.
Portrait of Britain is groundbreaking in its scale and its mission. Envisioned as an exhibition for the people, by the people, it is the nation's biggest photography exhibition and each year is seen by millions of people across the country. Since its inception in 2016, Portrait of Britain's following has grown exponentially, and last year's edition welcomed thousands of entries. With the nation currently at such a crucial point in its history, Portrait of Britain is more relevant than ever – and this year is set to be the biggest edition yet.
Thsi years award is judged by:
Laura Noble- Artist, Director, L A Noble Gallery & FIX Photo Festival
Mariamah Attah - Curator, OpenEye Gallery
Tracy Marshall - Director, Bristol Photo Festival and of Northern Narratives
Eddie Otchere - Photographer, Author, Curator and Educator
David Drake - Director, Ffotogallery
Sebah Chaudhry - 'Creative Producer and Co-Founder & Co-Director, ReFramed
Nicola Shipley - Co-Founder and Director, GRAIN Projects
Nadine Persaud - Deputy Director, Photoworks
Ben Harman - Director, Stills Gallery
Prizes:
100 winning images will be exhibited on JCDecaux digital screens across the UK for one month
200 shortlisted images will be featured in the Portrait of Britain book published in partnership with Hoxton Mini Press
Get the chance to be featured in British Journal of Photography
Receive extensive national and international press coverage
Eligibility:
Members
Copyrights & Usage Rights:
Each entrant will be deemed to warrant they own the entire copyright for the work or that they have permission from the licensee and/or copyright owner/s for the uses.
No copyright is transferred to the 1854 Media & British Journal of Photography in respect of any works entered or accepted.
1854 Media & British Journal of Photography reserve the right to display, reproduce and publish in any media, any entry, without payment, for the sole purpose of Portrait of Britain – this year and in future – and its promotion and publicity.
Theme: