Portrait Photography Collective – Compete for Unlimited Prize Money
Compete for unlimited prize money every month
Deadline: 7 April 2023
Entry fee: 1 Entry £9 | 2 Entries £15 | 3 Entries £20 | 4 Entries £24 |5 Entries £28 | 6 Entries £32
Submit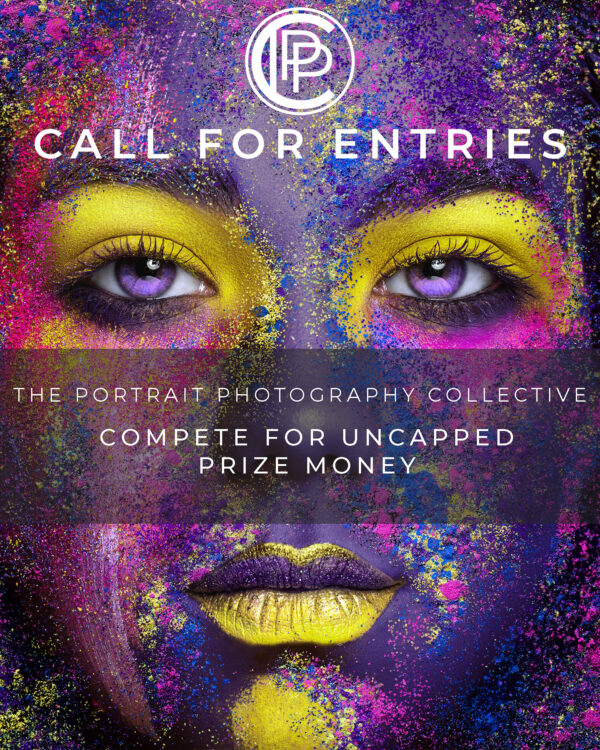 The Portrait Photography Collective was created to showcase the work of the world's most talented portrait photographers. By creating a platform that hosts monthly competitions exclusively within the field of portraiture, we offer photographers a realistic opportunity to monetise their passion by competing for completely uncapped prize money. 50% of all income received from entry fees is given back as prize money.
As a media, photography has never been so popular. The combination of equipment becoming more accessible and social media providing multiple platforms for photographers to showcase their work, the industry has never been so competitive. With opportunities becoming scarcer to make a living within the field, the Portrait Photography Collective poses the opportunity for photographers to supplement their income by competing in monthly portrait photography competitions that are run back-to-back throughout the year. Our prize money will always scale with the popularity of our competitions, and we won't ever cap what we give out.
Prizes:
50% of all income received from entry fees is given back as prize money. The percentage of the prize money each winner will receive is as follows:
Winner - 35%
Runner-up - 15%
Eligibility:
Open to amateur and professional photographers worldwide over the age of 18
Copyrights & Usage Rights:
By submitting images to our competitions you agree that:
You are the original creator and copyright holder of any image(s) submitted.
Images submitted do not breach any third party intellectual property rights, trademarks, or contract rights.
You have relevant model release documents and the permission of any persons included in submitted images. You also have the permission of any parents/guardians for any persons under the age of 18 shown in your images.
You will be responsible for any claims made by third party organisations regarding any legal breaches made against any of your entries, and grant IPPC and associated persons full indemnity in respect of all royalties, compensation and legal fees which may occur as a result of any breaches you have made.
IPPC reserves the right to disqualify any entries at any point in time that breach any of the rules mentioned above, as well as report any potential legal breaches to appropriate authorities.
By entering images in to our competitions you agree that any entry that receives a winning or highly commended award may be used, without compensation, for promotional purposes of future IPPC competitions.
IPPC does not make any claims to the copyright of any submissions to our competitions
You grant IPPC a non-exclusive, worldwide, irrevocable license for all competition entries to be used, displayed, published, edited or sub-licensed for any purposes connected to our competitions. All images will be credited to the photographer when used.
Theme:
Portrait Street Black and White Culture Documentary Fashion Nudes People Photojournalism Travel Urban