PORTRAITS – HELLERAU PHOTOGRAPHY AWARD
PORTRAITS – a new photographic portrait award in Hellerau / Dresden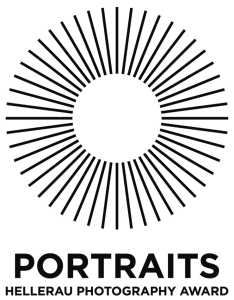 Nestling behind the Heller hills near Dresden, Hellerau became the first German garden city. It was here, in the middle of nowhere, that Heinrich Tessenow's monumental Festspielhaus was opened more than a century ago. Up until World War I it attracted famous artists from all over the world, including Mary Wigman, George Bernard Shaw, Franz Kafka, Oskar Kokoschka, Sergei Diagilev and many more.
Recently, the annual program of Hellerau's performances of a variety of arts has been enriched with another colour: the genre of portrait photography.
Following the vision of the first owner, Émile Jaques-Dalcroze, we shall run an international portrait competition. A Jury will evaluate submitted portraits and the best contributions will be shown in an exhibition which is scheduled to open at Festspielhaus Hellerau in February 2016.
The competition is open to analog as well as digital portrait photographs or photographic series depicting "pictures of people" in the widest sense, ranging from nude studies to group photographs. The photographs may be edited, and they should be submitted in digital format for the 1st round. A fee of 20 EUR will be charged per submitted photograph or series up to five photographs.* We shall confirm the successfull upload of your file by an e-mail which will also contain our account data. Your participation will start once we have received the fee. Should your photograph(s) be chosen by the Jury for the exhibition, you will be informed well in advance and advised about the options for submitting the print(s).
Prizes:
1st prize: 5,000 EUR
2nd prize: 2,000 EUR
3rd prize: 1,000 EUR
4th prize: A six-week artist's residency at HELLERAU – CENTER FOR THE ARTS
Eligibility:
amateur / professional
Copyrights & Usage Rights:
See detailed terms of conditions at www.portraits-hellerau.com
Theme: