Proify International Photo Competition 2018
Over $5,000 in Prizes to be Won! You've got to be in it to win it!
Deadline: 31 October 2018
Entry fee: Single Entry $30 - Two entries $27 each - Three entries $25 each - Four or more $23 each
Website: https://www.proify.com/
Submit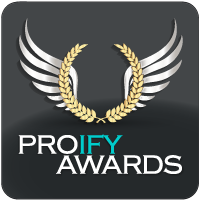 The Proify International Photography Awards is an annual competition dedicated to emerging photographers all over the World and providing them with a unique opportunity to earn credibility and global exposure. The competition is open to amateurs and professionals. For the fifth edition, entrants can win over $5,000 in prizes. The overall winner will take home the Major Prize valued at over $3,000.
Entrants may submit their best images to a variety of 12 different categories. There are no limits to submissions. Entries are to be judged by a panel of acclaimed photographers.
Closing 31 October 2018 - Winners announcement 15 December 2018
Categories: Landscape, street, portrait, after dark, wedding, panoramic, retro, HDR, travel, macro, wildlife, drone
Prizes:
Prize:
1st Prize: Canon EOS 5D Mark IV
2nd Prize: DJI Mavic Air
3rd Prize: USD500 Camera Voucher
Eligibility:
Entry is open to any natural person, regardless of their location or nationality. Minors may also enter, only with permissions from a parent or guardian.
Copyrights & Usage Rights:
Each entrant retains all copyright in their entry and the Promoter asserts no claims or rights to any image entered into the Competition except as expressly set out in these Terms and Conditions. The Promoter will only use entries in accordance with these Terms and Conditions or as otherwise specifically agreed between the Promoter and individual entrants.
Prize-winning entries/awardees and any such other entries as the Promoter, in its absolute discretion, decides will be displayed in the Competition Gallery.
In consideration for the Promoter accepting its Entry, each entrant grants to the Promoter, its licensees and assignees:
a non-exclusive and irrevocable licence to exercise all rights in their entry, including without limitation, the right to reproduce and communicate the entry to the public in whole or in part, in perpetuity and in any media, and
the right to publicize, broadcast and communicate to the public their name and/or likeness,
in relation to the promotion of, or any matter incidental to, the Competition without financial compensation.
Each entrant agrees that their entry or entries may be edited or adapted at any time by the Promoter for legal, editorial or operational reasons.
It is an entrant's responsibility to protect any entry against misuse by third parties, for example (but not limited to) by inserting a digital watermark (but not a visible watermark which could lead to identification of the entrant by the Judges). The Promoter assumes no responsibility and is not liable for any image misuse.
As a condition of accepting a Prize, a winner must sign any legal documentation as, and in the form, required by the Promoter in its absolute discretion, including but not limited to a legal release and indemnity form.
The Promoter is not obliged to return any entry.
Theme: