"Public Space" – take part in a photography exhibition in Lisbon!
Public Space: take part in a photography exhibition in Lisbon!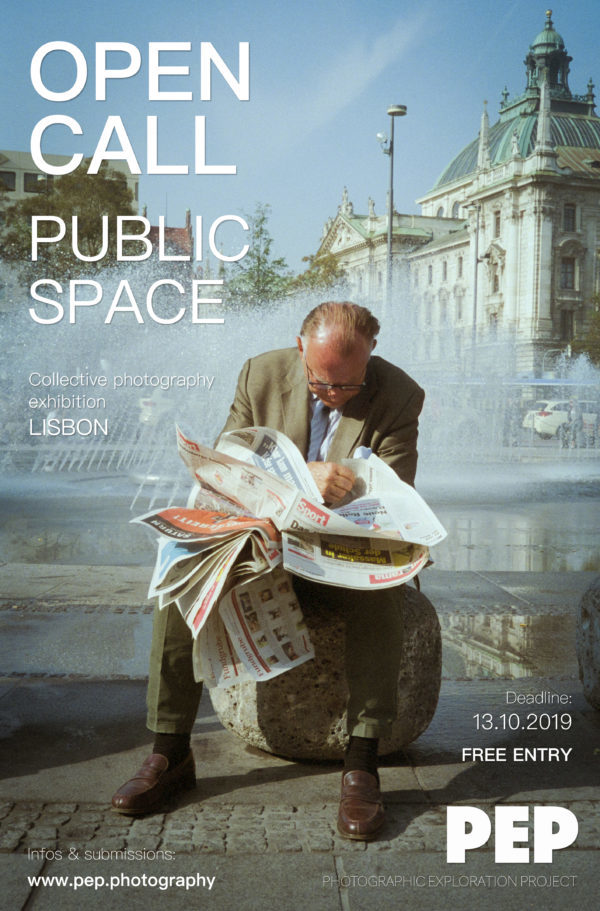 Streets, squares, parks, beaches, forest paths, the public space can take many different forms, but mostly refers to the same basic criteria: it's a place that is open, free and accessible to its inhabitants, allowing their free movement and expression. A place which provides people opportunities to come together and engage with the community.

But over the last few years, significant changes in society have been challenging this concept. The introduction of cars, shopping malls, surveillance cameras among other things have led to a growing privatization of the space. The border between public and private is not always clear and private companies are progressively taking responsibilities that used to belong to the public domain.

In the face of such changes, the place left to the user-citizen seems to be more and more that of the simple consumer of goods and services in a logic of standardized consumption or private property. How can citizens find their way in that changing reality and what remains of the space in itself?


The selected artists will take part in a collective show at Sirigaita in Lisbon in November 2019.

This exhibition is organized in partnership with Habita, a local grassroots organization based in Lisbon and fighting for the Right to Housing and to the City.



© image by Ludwig van Borkum
Prizes:
Exhibition opportunity.
The selected artworks will also gain online exposure and will be presented in PEP's magazine next to the exhibition.
Eligibility:
The competition is open to any living photographer, 18 years of age or older, from any country.
Copyrights & Usage Rights:
All images and texts provided by artists and presented on the PEP's website are protected by copyright and remain property of their author. By entering this competition, you allow PEP – the organiser - to use your artwork (images and related text) in its online communication and printed material. PEP has the right to use the submitted artworks on its website and on any other form of communication (including social media, magazines, platforms for art opportunities and events...).
Theme:
Street Cityscapes Architecture Landscape Documentary Environmental Fine Art Travel Urban