REACT! IN COLORS PROJECT
prize of 3,000 euros will be awarded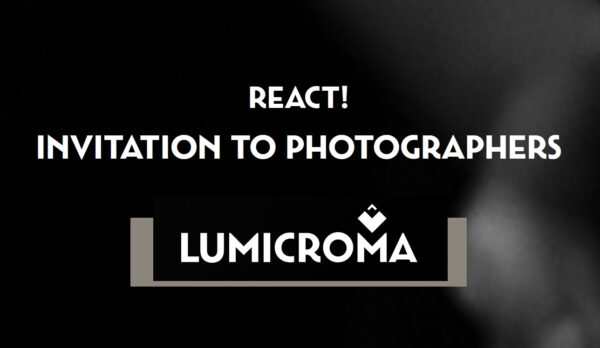 The IN COLORS PROJECT starts from the reflection on the democratization of photography and, on the flip side, the banalization resulting from unbridled sharing. It also results, inevitably, from the experience of the pandemic. Mirroring these realities, it will always be a manifestation of life and reaction, a space for convergence and contrast - with all the shades, in color and black and white.
So why "in colors"? Because color is an element of communication and memory, even when it is absent. It instigates and reveals emotions, completes identity, is differentiation and fusion.
The exhibition IN COLORS PROJECT - React! will be inaugurated in March 2022, on the new Lumicroma website, a platform focused on the valorization of photography and the promotion of its authors. In a date and place to be indicated, it is our desire to make the physical presentation of the project.
Prizes:
The selected authors will have a platform for communication and promotion of their work. In addition to this continued support, a cash prize of 3,000 euros will be awarded, offered by Special Insurance and Boavista Mediação de Seguros.
Eligibility:
emerging photographers, professional and amateur, of any nationality, are invited to propose their work for an exhibition receptive to all aesthetics.
Copyrights & Usage Rights:
Lumicroma respect for copyright is crucial. The work belongs to whoever created it.
Theme: