Red Bull Illume 2019
World's greatest adventure and action sports imagery contest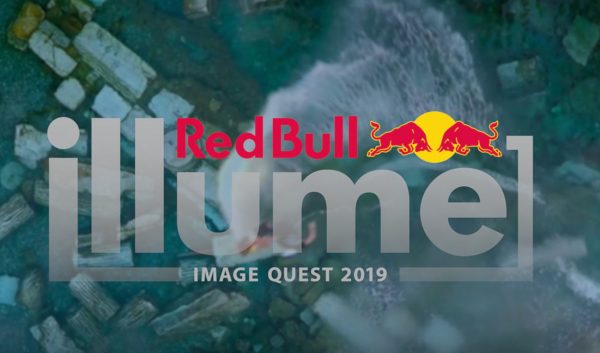 Red Bull Illume is the world's greatest adventure and action sports imagery contest. It showcases the most creative and captivating images on the planet, while illuminating the passion, lifestyle and culture behind the photographers that shoot them.
The Image Quest 2019 is the fifth edition and evolves with two exciting new categories; Best of Instagram by SanDisk and the Moving Image category. Submissions for Best of Instagram by SanDisk are open from 1 – 14 every month from February to June, 2019 with five monthly winners selected by a community vote, while entries for the main contest are open from May 1 to July 31, 2019.
A judging panel of 50 photo editors and digital experts will select 55 Finalists, 11 Category Winners and 1 Overall Winner, to be unveiled at the Winner Award Ceremony in November 2019.
In 2020, all finalist images will travel to capitals and cultural hubs on three continents in parallel as part of the Red Bull Illume Exhibit Tour, providing an unprecedented level of exposure.
Official partners for the 2019 Image Quest include Japanese consumer electronics giant Sony, storage specialists SanDisk, software developer Skylum, makers of the artificial-intelligence powered Luminar 3 photo editing suite and COOPH, photography apparel and accessories.
Prizes:
Overall and category winners will receive a selection of outstanding prizes from reputable photography brands.
Eligibility:
Photographers from all over the world may submit photographs.
Copyrights & Usage Rights:
All images submitted for consideration in the Red Bull Illume Image Quest 2019 contest remain the sole property of the photographer. Entrants retain copyright over each of their images.
Entrants grant Red Bull GmbH and its affiliates, subsidiaries and partners the sublicensable, non-exclusive, worldwide and perpetual right to use and exploit the submitted images without compensation in the context of Red Bull Illume, the Red Bull Illume contests, the Red Bull Illume Exhibition Tours and/or for Red Bull Illume promotions, marketing, advertising, events and exhibitions of all kind. This includes the perpetual and worldwide use of the submitted images in any media, in particular any print-media (e.g. magazines, newspapers, books) and electronic/digital offline and online media (e.g. on Red Bull Illume or associated websites (such as all websites operated by Red Bull and its affiliates) or social internet platforms and third party networks and websites). To protect the copyright of the photographer, the Red Bull GmbH will use the submitted images only in low resolution whenever this is reasonable and technically possible (e.g. on the internet). Credits will be given according to the customary practice in the media business.
Theme: