RMetS Weather Photographer of the Year 2019
1st Place: £500 cash and Hero 7 GoPro + one year membership with RMetS
Deadline: 30 June 2019
Entry fee: Free
Submit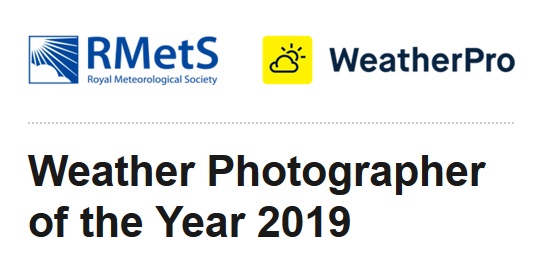 The Royal Meteorological Society (RMetS) is looking for the best photographs from around the world that depict weather in its widest sense.
From weather phenomena to the impact of weather, we are looking for stunning images that showcase the sometimes dramatic, often fascinating impact and story of weather. Please note that this competition will not consider images showing the longer-term impact of weather on the environment, landscapes or people, such as climate change Please do check out our explanation on 'What is weather?' below for more information.
The selectors will include a mix of meteorologists, photographers and photo editors who will look for work that combines photographic skill with meteorological observation. There are no individual categories and the competition is free to enter.
The Royal Meteorological Society Young Weather Photographer of the Year Award (for photographers 17 and under only) aims to encourage and recognise the younger generation of weather photographers and is an important element of the competition's ethos.
There are no individual subject categories to worry about; the judges will choose the image that impresses them most. And there is nothing preventing you from entering the main Weather Photographer of the Year competition too, as this competition has no age restriction.
Prizes:
• 1st Place: £500 cash and Hero 7 GoPro + one year membership with RMetS
• 2nd Place: £250 cash + one year membership with RMetS
• 3rd Place: £100 cash + one year membership with RMetS
• Young winner: Hero 7 GoPro
Eligibility:
All
Copyrights & Usage Rights:
-
Theme: