Road Trip 2021
Call to Photographers - Road Trip Photography
Deadline: 25 July 2021
Entry fee: $18 for two images
Submit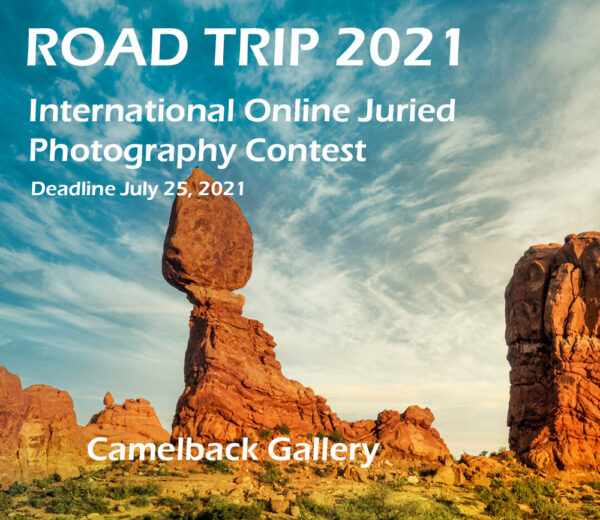 Open to all photographers 18 years and older. We encourage all levels - new, emerging mid-level and career photographers to enter.
Open Theme! We hope that you share some of your amazing photography while traveling in the past year. It seems during COVID more and more of us took Road Trips! Thus the title! Since it is open theme it includes any subject matter, landscapes, mountains, water, people, architecture, animals, etc.
We would also love to hear about your trip and your inspiration behind your artwork!
Prizes:
Cash award to Best in Show, main page slider promotion at CB, news story Art Base as well as digital art registration of their winning piece at ArtChain.Info. All award winners receive 3-month online exhibition of their work, social media exposure, Art Week and Art Base exhibition news publication, e-blast announcement and official award certificate.
Eligibility:
18 years and older, all photographers
Copyrights & Usage Rights:
The artist retains all copyrights to their artwork without exception.
By entering this art competition, you are granting us a non-exclusive perpetual license to reproduce images of your artwork on Camelbackgallery.com and in the marketing of the art competitions to the public by publishing the winners on Facebook and Instagram as well as other media outlets. Camelback Gallery also has permission to crop or re-size images to fit the needs of those media outlets. All winning entries will be displayed on Camelbackgallery.com. Each entry becomes part of the public archival online contest catalog.
Theme: