Run For Art 2018
RFA2018: convey into a photo women and sport in your continent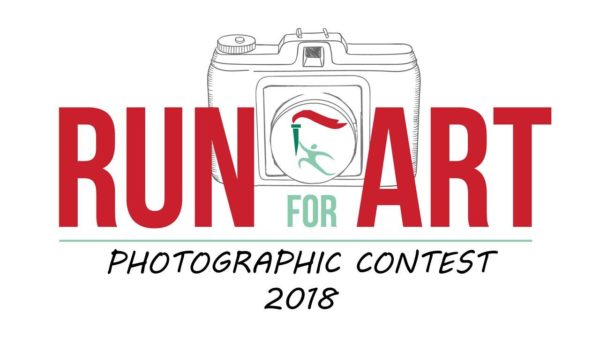 Run for Art is a photo contest promoted and realised by the Giulio Onesti Foundation, a non-profit organization which aims at the promotion of sport values and culture.
Following the success of the 3rd edition, it was decided to propose again, in 2018, the competition at international level.
At the core, there is again, the union between art and sport expressed in the artistic form that best embodies physical activity and movement: photography.
The goal of the competition is to create an exhibition of pictures that mirrors the values of sport in the broadest sense: sports available to art and vice versa.
The theme for Run for Art 2018 – World is "Women and sport in your continent"; the idea is to convey into a photo, the meaning that sport has for women at various latitudes, focusing on the value of gender inclusion, and how this changes all over the world: Africa, America, Asia, EuropE, Oceania.
The works can be developed in any context, even outside the sports fields, but must highlight the athletic gesture or the social function of women's sport in their continent.
Prizes:
The works will be evaluated by a jury of excellence that ideally represents the sectors involved, from the world of photography to sport, from institutions to the media. Eight entries for each category will be selected and have access to the final. They will be exhibited in prestigious locations. The idea of the Run for Art is to follow the process of a real sports competition: for each continent 8 finalists shots are selected for a total of 40 photos that will be exposed in museums that take part the initiative.
Eligibility:
All amateur and professional photographers and students aged between 18 - 35
Copyrights & Usage Rights:
All participants must respect the European norms on the copyright (Directive 2014/26/EU of the European Parliament and Council). Projects must not contain images, sentences, facts or information damaging people and groups, or encouraging crime and breaches of law.
By sending their photo, including their titles, the authors' names and the filled modules, participants declare and guarantee to have the right to reproduce and enter the contest with their photos. Participants guarantee the authenticity and originality of the photo they send; moreover, they accomplish to the treatment of their photos which, by that moment, will be assessed by the Committee. Furthermore, participants agree - in case they access the final phase of the contest - to show their photos during the exhibitions.
Participants cede the rights of spreading and/or publishing their photos to the Giulio Onesti Foundation. The Foundation reserves the right to use the winning photos for 36 months and/or for produce 10 numbered copies, from the day the photo entered its records.
The winning photographers accept to ask the Foundation every time they plan to use their photos during the same period, in accordance to Italian law 248/2000.
Theme: