seeingWOMEN Awards 2020
Winning photos join the seeingWOMEN exhibits at two French Chateaux!
Deadline: 1 April 2020
Entry fee: Single Image Submissions: 1 image for 20€, 2 images for 35€ and 10€ for each image thereafter - Series Submissions (4-6 images) 1 series - 55€ 2 series - 85€ 3 series - 115€
Website: https://photosdefemmes.org/
Submit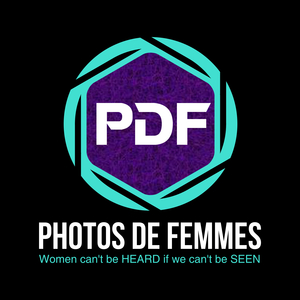 Photos de Femmes (PDF) is proud to announce the Call for Entries for the seeingWOMEN Awards with exhibits at two magnificent women-owned chateaux in France in June 2020.
1st, 2nd, and 3rd Prize Winners plus Honorable Mentions will be included in the exhibits. One Grand Prize Winner will receive a one-week Artist's Residency in the south of France at Maison des Rêves.
Our theme is "Women" in the broadest extension of her visual representation: girls, women at work, political statements about women, motherhood, discrimination, portraits, sensuality. Women in different cultures, women in education and in performing art. The theme is completely open and broad, aiming to have a vision of women. Nudes welcome. We fully believe in diverse, powerful, unrestrained and open representations of all aspects of women. Select from several categories:
• Freedom/Liberté
• Equality/Egalité
• Sisterhood/Fraternité
• Wild/Sauvage
• Grace/Gracieux
PDF promotes empowering images of women and girls. This Call for Entries is open to all photographers, all genders, all genres. Our exhibits have received rave reviews from international media, including Feature Shoot, Elle Italia, Zoom, L'Oeil de La Photographie and many others.
Prizes:
First, Second, and Third Prize Winners plus Honorable Mentions in 5 categories will be included in the exhibit.
One Grand Prize Winner will receive a one-week Artist's Residency in the south of France.
Eligibility:
over 18 yrs
Copyrights & Usage Rights:
All submitters warrant that they own the work submitted and that they have the exclusive copyright, are not infringing on any trademarks or third party rights. PDF recognizes that the author retains full ownership of the image copyright. All photos must have proper model releases that can be furnished at the request of PDF. By submitting work, entrants agree to indemnify & hold harmless PDF and our partners, affiliates, sponsors should any model release issue or other infringement issue arise.
Submitters warrant that their photographs may be reproduced for the purpose of marketing and promoting PDF competitions and Awards, as well as in catalogues, posters, postcards, publications, and on the Internet and used in PDF exhibits in the future as PDF sees fit. Winning photographs may be included in the future in traveling group gallery exhibitions and/or screenings and projections at arts institutions and festivals worldwide.
Such use is granted without any payment to the photographer or featured models. Photographers will receive credit when practicable with each use, and allow PDF to sublicense their photographs to the press for reproduction in connection with PDF competitions and awards.
PDF has the right to reject and remove any entry that contains defamatory, racist, obscene or pornographic content (particularly of minors) or that may be considered a criminal offence or violate any law. PDF is not trying to erase women's sexuality-to the contrary, PDF takes an expansive view of women's power and freedom that allows women to express themselves fully.
Theme: