Show Us YOUR Washington
Show off your favorite places in Washington and win cool prizes!
Deadline: 15 May 2018
Entry fee: Free
Submit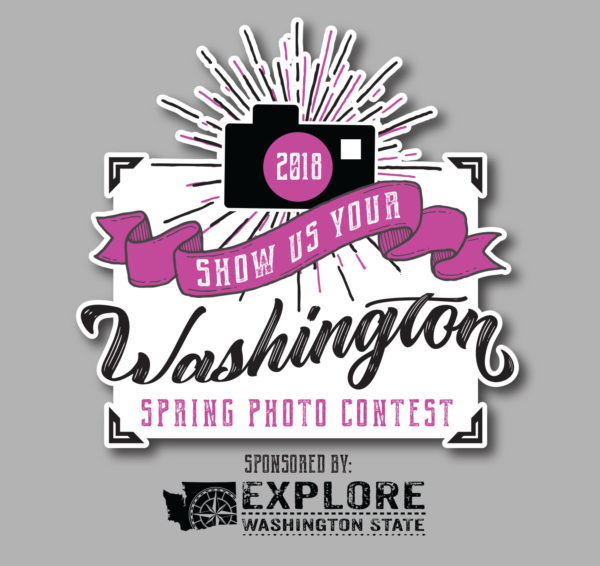 Contest runs April 15th thru May 15th, 2018. Photos must be original and taken inside Washington State. Suggestions might be your favorite local hangout, an event, underrated restaurant, or even a hiking trail. Our judges will be looking for creativity and personality, so use your imagination!
What do you think makes Washington the best... why do you love it here?
One "popular" winner and one "judged" winner. See more details below...
Share the link to your photo with your friends to start racking up votes in the popular contest! After submitting your photo, you'll get a shareable link.
Winners will be notified via email within 7 days of the contest ending. We will also announce the winners and give regular updates on social media and via email so be sure to follow us on Facebook, Instagram and YouTube.
Upload up to 3 photos. You can vote for your favorite photo once per day.
Prizes:
Judged Prize: DJI Spark Drone with controller ($399 value)
Popular Vote Prize: Peak Design SlideLite Camera Strap, $25 Glazers Camera Gift Card, Canon EOS Stainless Steel Water Bottle ($100 value)
Eligibility:
Any age, any skill level, must be a photo of a location in Washington State
Copyrights & Usage Rights:
By entering this content (e.g., photo, video, text, etc.), You understand and agree that Explore Washington State, anyone acting on behalf of Explore Washington State, and Explore Washington State licensees, successors, and assigns, shall have the right, where permitted by law, to publish, broadcast, distribute, and use on the website https://ExploreWashingtonState.com, Facebook, Instagram and YouTube, your entry, name, and image, for news, publicity, and promotional purposes without any further compensation, notice, review, or consent. That being said, it is in our interests to give attribution to the original artist whenever possible. We will not sell these photos to stock photography sites, or use them for any purposes outside of promoting the contest and displaying them on our website and other social media sites. We will not make any attempt to claim these photos as our own works, but will make all reasonable attempts to give attribution to the original artist. By entering this content, You represent and warrant that your entry is an original work of authorship, and does not violate any third party's proprietary or intellectual property rights. If your entry infringes upon the intellectual property right of another, You will be disqualified at the sole discretion of Explore Washington State. If the content of your entry is claimed to constitute infringement of any proprietary or intellectual proprietary rights of any third party, You shall, at your sole expense, defend or settle against such claims. You shall indemnify, defend, and hold harmless Explore Washington State from and against any suit, proceeding, claims, liability, loss, damage, costs or expense, which Explore Washington State may incur, suffer, or be required to pay arising out of such infringement or suspected infringement of any third party's right.
Theme: