Shropshire Landscape Photo competition 2019: "My Shropshire"
Show us your favourite Shropshire landscape
Deadline: 6 September 2019
Entry fee: Free
Submit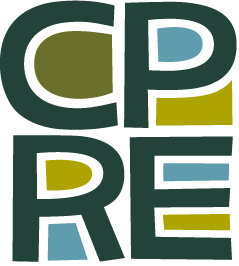 Show us your favourite Shropshire landscape - be it a wide vista of hills or a winding country lane - or perhaps a flower meadow on the outskirts of your town or village. We are looking for natural images that show the spirit of the landscape of the beautiful county of Shropshire, England.
Enter up to 4 images (from 3 categories below)
1) The Shropshire Countryside: your favourite Shropshire view. This could be a patchwork of fields and hedgerows, a favourite wood, a meandering country lane or the sweep of a river.
2) Shropshire Heritage: Shropshire's older rural landmarks, to include hillforts, standing stones, ancient ruins or our county's industrial remains, historic houses, castles etc.
3) Shropshire's towns and villages: We have a wealth of distinctive villages and market towns with regional styles.
Full rules and entry form is on our website: https://www.cpreshropshire.org.uk/photo-competition
Prizes:
£150 cash/cheque top prize & £50 for 2 runners up. Plus a special prize.
Eligibility:
Anyone, but not professionals.
Copyrights & Usage Rights:
Copyright for all images submitted for this competition remains with the respective entrants. However, each entrant grants a worldwide, irrevocable, perpetual licence to CPRE Shropshire to feature any or all of the submitted images in any of their publications, social media, websites and/or
in any promotional material connected to this competition.
Theme: