Sìra
Have your photos exhibited in the capital city of Canada.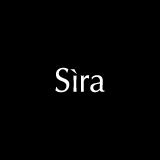 Sìra –an arabic word meaning biography, story; a human life in its course- is a non-profit organization that seeks to create a platform for high quality photojournalism and documentary photography. In other words, we strive to present engaging images designed to tell stories and to give voice to the visual narrators of today.
We live in a society that craves new information and stories that haven't been published or had no to very little visibility. Sìra shines a light on these subjects that shape our world which often go unnoticed. It gives you the opportunity to witness these visual reports in a way you haven't seen before and experience the "behind the scenes" of this world.
We present rich visual narratives by photographers from all over the world. Some include in-depth reportage on the daily life of humans; environmental issues, accounts from war torn regions and untold stories from around the globe.
Through an extensive program of exhibitions and educational activities, the festival aims to be a platform that stimulates public dialogue, a force that supports the creation of new works and a picture show that appeals to professionals as well as those who love photography and are simply curious to discover the unknown that surrounds them.
Prizes:
Selected works will be produced into mounted photographic prints and exhibited in the capital city of Canada.
Eligibility:
Open to all photographers worldwide.
Copyrights & Usage Rights:
Copyright holders retain copyright of their work. For chosen pictures, copyright holders grant Sìra unlimited non-exclusive use of high-resolution pictures for activities in all media, including social media, online and print, in relation to the festival, the exhibition, and all promotional and educational activities only in connection to Sìra, without any remuneration being due. The photographer will at all times retain the copyright and where an image or images are reproduced by the organizer, the photographer will be credited.
For all pictures chosen or not, copyright holders grants Sìra non-exclusive use of low-resolution pictures on their social media pages without any remuneration being due.
The copyright holder is responsible that the submission of the pictures does not breach any law, and further that no third party can hold any claims or any objections regarding the rights granted to Sìra. Sìra is not liable of any claims from third parties. Entries must not infringe the privacy rights, copyrights or any other rights of any person.
Any disputes shall be governed by Canadian law and in the court of Ontario.
The conditions set out in the Terms and Conditions are binding, and Sìra reserves the right to refuse or exclude any entry at its own discretion.
By submitting your work, you agree to allow us to print and distribute your images in order to promote both your work and Sìra, in Canada and abroad, and you agree to be part of the accompanying publications, and accept the Terms and Conditions.
Theme: