SMACH 2019
2.000 euro prize for each artist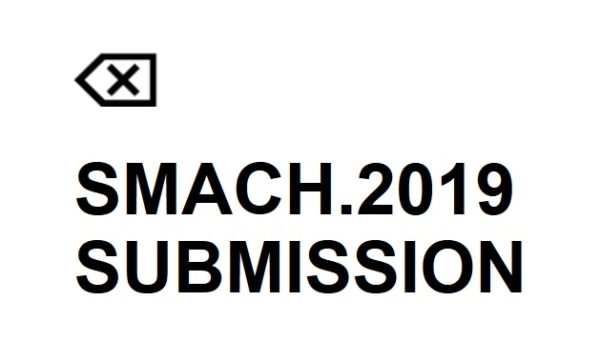 SMACH is an international call for artists. The fourth edition of SMACH puts the the word 'Heimat' as it's main focus, this is not a simple word. It is well known that the word proves untranslatable in many languages, English and Italian included. The language barrier reduces its meaning to concepts such as "motherland" are banal, if not completely misleading.
'Heimat' is indicative of a form of identity much stronger than a single word can transmit. It does not just refer to a place, but rather a set of shared and spontaneous values which have to do with life from infancy. The mention of which triggers a positive sensation in us when one thinks of our origins, thinks of our identity, or, on the contrary, the sense of solitude and impotency we feel when the loss of such tie is hinted at.
Prizes:
Ten sites will be selected by the jury: ten works for ten locations.
The ten selected artworks and projects will receive a prize of euro 2,000.00 each (net after taxes and deductions, where applicable).
The artists themselves will have to take care of the materials, the transport and the positioning of their works.
During the installation period, the organization will provide the artists with board and lodging (half board) for a maximum stay of 4 nights in San Martin de Tor.
The artists will grant to the organizers the chance to purchase the exhibited works when the project SMACH ends in September.
Once the project is over, the artists will have to remove from the locations the artworks at their own expense (until the 15th of september).
Eligibility:
The competition is open to all.
Copyrights & Usage Rights:
Only the artworks that have characteristics and conditions in order to be made and exhibited throughout the summer will be prized.
Theme: