Snapshot Millionaire
Each category winner receives $5,000usd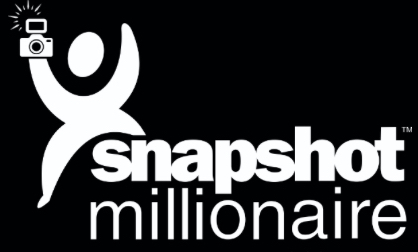 Snapshot Millionaire aims to be the world's richest photo contest… open only to Amateurs. The FIRST PRIZE target of $1 Million USD is offered exclusively to Enthusiasts, Instagrammers, Facebookers, Snappers and Shutterbugs around the world. Entry Fees start at $2 USD per photo with multiple entry discounts across 16 Categories.
Snapshot Millionaire opens 1 September 2017 and is expected to run 3 months. Contestants can enter as many times as they like across the 16 Categories. Each category winner receives $5,000usd with the overall winner receiving a target prize of $1million usd. There are weekly prizes selected by staff, and public judges. Overall judges are 9 international photographers with expertise across the spectrum. Open to amateurs(who do not make over $20k from photography)
Prizes:
First prize $1million use
16 category prizes x $5,000
Weekly 20 x $50 prizes
Eligibility:
Snapshot Millionaire is a skills based competition hosted on this Website. It's open to anyone who has reached legal age in their jurisdiction of residence at the time of entry (usually age 18). Anyone under this age will need the written consent of their parent or guardian and comply with all relevant terms and conditions of the contest. The term 'amateur' defines anyone who earns less than $20,000 USD per year from their photographic endeavors or their primary income is NOT derived from photography. All photos submitted – color, black and white or mild HDR – must be in digital format. Only minor cropping, burning, dodging, sharpening and color correction will be accepted.
Copyrights & Usage Rights:
Ownership of copyright to any photograph entered into the Competition remains the property of the entrant.
However, by submitting a photo into the competition each entrant agrees to grant Snapshot Millionaire a non-exclusive, perpetual, irrevocable, royalty-free license to use, reproduce, adapt and publish the photo in whole or in part on this website and anywhere in the world. The granting of this license is also for the prime purpose of promotion, marketing, editorial, publicity and judging as well as allowing Snapshot Millionaire to store, copy and display these photos to other users and visitors to the Snapshot Millionaire website.
Theme: