Spotlight Awards 2020
prize pool of over $30,000
Deadline: 15 July 2020
Entry fee: €35 for the first submission and €25 for each subsequent entry
Submit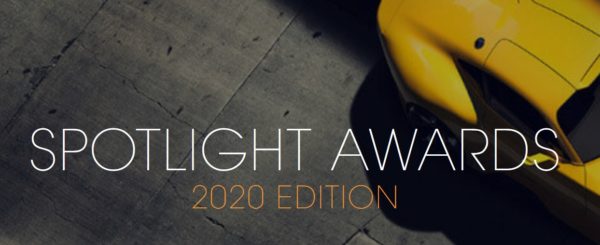 The Spotlight Awards is a Photography competition with a unique focus for advertising talent. This is the 3rd edition of the awards, the only photo competition that has created a judge's panel that is solely filled with potential clients for commercial photographers.
Put your work in front of international expert judges who are managing billions of dollars of marketing budgets. Whether you're a winner in the competition or not, if a judge likes what you do, you could get hired.
Covering all sectors of commercial photography. The competition has 13 advertising categories with a prize pool of over $30,000.
Prizes:
Grand prize winner:
- X100V camera from our main sponsor Fujifilm, worth $1,700.00.
- A cash prize of $5,000.00.
- Prodibi Ultimate Pro license for 1 year, worth $299.00.
- The sleek Airport Advantage Luggage from Think Tank, worth $299.00.
Category Winner Prizes:
- Every category winner will get a Special Production Paradise Membership Pack, worth €1,200.00.
- The winners of the Fashion, People & Lifestyle and Travel & Documentary categories will win the Multi Globetrotter bag from Langly worth $300.00.
- Advertising, Architecture & Interiors, Beauty, Corporate & Industrial, Cars, Food & Drink, Kids, Portrait, Sports, Still Life, and Post Production & CGI will get Langly leather camera strap, worth $85.00.
- The Food photography category winner will receive an entry to the next Food Photo Festival, worth €400.00.
- Winners of the Fashion, Beauty, Lingerie & Swimwear, People & Lifestyle, Portraiture & Celebrity, Sports, and Adverting categories will get a 12-month Premium Pro Membership for Photographers, worth €99.00 and €300.00 voucher for booking models form ModelManagement.com.
Eligibility:
The contest is open globally to all professional photographers.
Copyrights & Usage Rights:
An entrant must hold all rights to the photographs submitted, including model releases, and any other rights associated with the shoot. The photographer must have authorization to use any photos that have been previously published or are awaiting publication. Photos that violate or infringe upon another person's copyright, are not eligible.
Production Paradise has the right to remove Photographer images from the contest if it deems them inappropriate.
Theme: