Spotlight Awards
$5000 cash
Deadline: 17 July 2019
Entry fee: $35 for the first image, $25 for the second
Submit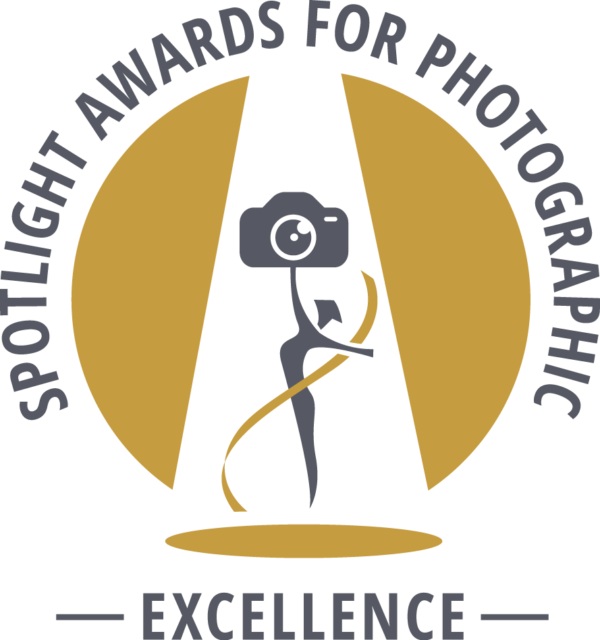 Production Paradise promotes world class commercial photographers and creative services to advertising agencies, magazine publishers, brands and corporate clients.
Spotlight magazine by Production Paradise, focuses on the most sought after photographic talent shooting within designated advertising categories. With such an array of top talent and an immense reach to the advertising industry, Production Paradise is proud to launch its first annual Spotlight Awards for Photographic Excellence.
The contest has a prestigious panel of 51 judges, all of whom are experts from advertising agencies, magazines and brands. There are over $30,000 worth of prizes in 13 categories and one photographer will win over $7,000 in prize value including $5000 cash. The contest is open to all commercial photographers from around the world.
Prizes:
The Spotlight Awards for Photographic Excellence highlights world-class commercial photographers who are creating the most outstanding imagery within advertising. Winners are rewarded with an amazing prize pool worth over $30,000 and invaluable international exposure. The contest is open globally to all professional photographers.
GRAND PRIZE WINNER
$5000 cash provided by modelmanagement.com and crowned the Spotlight Awards for Photographic Excellence Winner 2019
Gitzo - Gitzo kit (tripod and head) worth $1000
Production Paradise - Products worth $1000
Total Grand Prize value: $7,000
13 CATEGORY PRIZE WINNERS (FOR ALL PROFESSIONAL CATEGORIES)
Manfrotto - voucher towards buying Manfrotto bags/tripods/gear worth $250
Production Paradise - Products worth $1200
Capture One - - 1 year subscription to Capture One software $400
FOODPHOTO FESTIVAL 2019 (only eligible for Food & Drink category winner) free festival entry worth $400
Total Category Prize value: $1,850
Eligibility:
Entrants must be over 18 years.
Copyrights & Usage Rights:
Digital Images: Images submitted should be in sRGB JPG files with a recommended minimum size of 1600px width. All images must be clear of any copyright information or watermarks visible on the image itself. All files should include full EXIF/Metadata. Submissions will be judged on the quality of the materials actually submitted. Photographers are urged to ensure that digital files in particular are of good quality. Production Paradise shall be under no obligation to request alternative or replacement materials.
Forms and Entry Fees: Once you have completed the registration process, an email with a receipt will be generated. We accept all major debit and credit cards through our online payment system. Charges for your entry fees will appear on your statement as ("Production Media Network").
Refund Policy: All entry submissions are final and entry fees are nonrefundable. No refunds will be given for duplicate submissions.
Promo codes: If you have received a promo code you can insert it at the point of finalizing your entry. Only one promo code can be used per completed submission.
Notification of Shortlist and Winners: Entrants who are shortlisted in their categories will be notified in September. Winners of all categories and the Grand Prize will be announced online on October 8th, 2019. Photographers are responsible for Submissions to be submitted by no later than midnight GMT on 18 July 2019 (the Submission Deadline). Production Paradise reserves the right to extend the Deadline or to exclude Submissions that are not received by the Deadline. Production Paradise cannot guarantee the performance of any third party and shall not be liable for any act or default of any third party. Production Paradise reserves the right in its sole discretion to change or substitute the Prize at any time. The judge's decisions are final.
Rights: All entrants grant Production Paradise the right to reproduce work selected in the Spotlight Awards on the Production Paradise website and in materials used to promote the competition and/or future related promotions in all online and offline formats.
An entrant must hold all rights to the photographs submitted, including model releases, and any other rights associated with the shoot. The photographer must have authorization to use any photos that have been previously published or are awaiting publication. Photos that violate or infringe upon another person's copyright, are not eligible.
Production Paradise has the right to remove Photographer images from the contest if it deems them inappropriate.
The Photographer shall indemnify Production Paradise and keep Production Paradise fully indemnified on demand from and against all losses and all actions, claims, proceedings, costs and damages (including any damages or compensation paid by Production Paradise on legal advice to compromise or settle any claim) and all legal costs or other expenses arising out of any breach of any of the warranties and representations contained in these Awards Rules or out of any claim by a third party based on any facts which if substantiated would constitute such a breach.
Pursuant to the recent changes in EU laws, Photographer agrees unambiguously to allow Production Paradise to email them information pertaining to the awards and other Production Paradise information. If Photographer changes their mind, they may unsubscribe at any time, with the knowledge that they might not receive all the emails pertinent to the Awards.
Contact to the Awards team can be made via email on awards@productionparadise.com
Theme: