Sun around the Globe
Become part of a photo project all around the equator!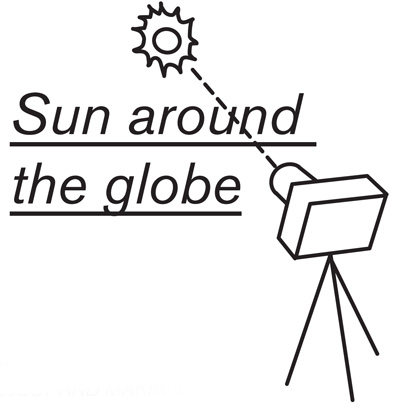 "Sun around the Globe" is an artproject, in which people around the equator are
invited to make a photograph of the sun at exactly the same time. (Wednesday, 21st December 2016) If you live close to the equator and do have a digital SLR camera you are warmly welcome to join and make the project possible. Only follow the short instructions and upload your pics. You will find the whole range of participants on the website once finished.
Find more informations on:
www.sunaroundtheglobe.info
And if you know someone living at the equator: Please share!
(And if you do not live at the equator: Coming summer there will be a second part open for people all around the world)
Prizes:
This is a participational project, there are no money prizes - you become part of the project, which will be published on the website with the photographs and names of all participants.
Eligibility:
no personal restrictions / you need to live close to the equator (between latitude +3° and -3°)
Copyrights & Usage Rights:
The photographs will become part of an artwork, by sending a photo you agree to giving me the full rights to use them as such, publish them, and become copyright holder (Otherwise it would get way to complicated to use them). You will be gratefully mentioned as photographer. They will also be published on the website with your name - except if you do not wish so.
Theme: