Taste Photo Awards: Food, Fashion and Travel Photography Contest
Awards for the Year's Best Food, Fashion, Travel and Lifestyle Photos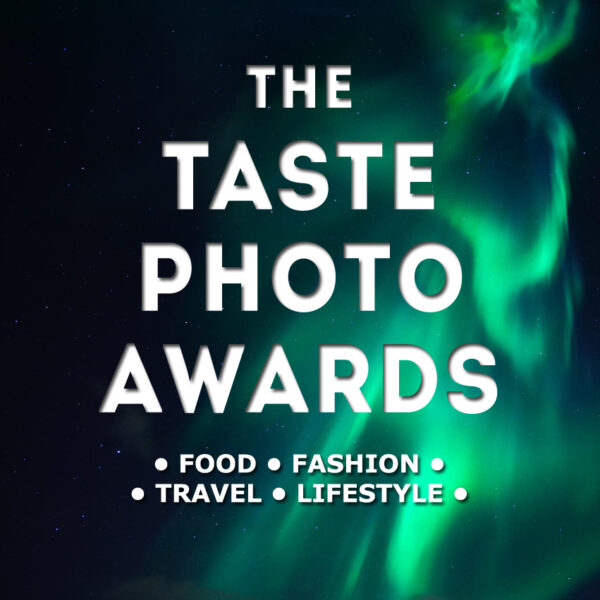 Amateur and Professional photographers are invited to submit their work to this year's Food, Fashion, Travel & Lifestyle Photography Awards.
In association with the TASTE AWARDS, The TASTE PHOTO AWARDS is a juried art and photography competition celebrating photography in the topics of:
- Food 

- Wine & Spirits

- Fashion & Design

- Travel

- Health & Exercise 

- Lifestyle

- Photo Stylist and Set Design
Photos entered compete in the following categories:
- Editorial (including magazine & cookbook photos)

- Commercial 

- Personal 

- Social Media (eg. Instagram, etc.) 

- Promotional (eg. stills from films, commercials, spots, posters, etc.)
Prizes:
- Top Photographers qualify to receive a TASTE AWARD Medal in honor of their achievement
- Top Photographers images broadcast in the televised TASTE AWARD show
- Top Photographers work on Exhibition at the Red Carpet Reception of the TASTE AWARDS
- Top Photographers & Finalists featured in TASTEABLE Magazine, a TasteTV print publication
- Top Photographers & Finalists Roundup in TasteTV television feature
- Top Photographers Featured in Awards Press Announcements, Marketing and Social Media
- Top Photographers Receive Official Award Certificate
- Top Photographers Receive Award Winner Title and Logo
- Top Photographers are Authorized to use on websites and business collateral the custom "Taste Photography Awards Winner" and "TASTE PHOTO AWARDS Winner" Logos
- Top Photographers Receive Invitation to attend the TASTE AWARDS in California
- Top Photographers & Finalists are Published on the TASTE AWARDS site, and selected media partner publications
- More prizes to be announced
Eligibility:
All
Copyrights & Usage Rights:
The photo contest / art contest is open to all except TCB-Cafe Publishing or TasteTV staff and immediate family members, as well as the staff and immediate family members of the contest sponsors
Photography and art entries must be the original work of the Entrant. Entrant is solely responsible for obtaining necessary authorizations in order to submit their work to the Photography Competition (e.g. model release forms, etc). Payment must accompany every entry.
Theme: