Tetenal Classics Photography Awards 2016
In total Tetenal tenders prizes worth of €3,500
Deadline: 31 March 2016
Entry fee: Free
Submit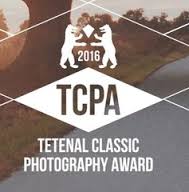 Tetenal Classics Photography Award 2016 is a pure 100 % analogue competition where only analogue developed and on original photo paper exposed photos will be accepted. Digital transferred photos or digital photographed but analogue developed pictures will not be considered. To participate in our photo competition, the photographer agrees to specify information about its person, the picture and developing process by using the enclosed data form.
Once you have submitted the electronic form you will receive a confirmation e-mail containing details of your submission. This e-mail should be printed and sent together with your entry.
Please send your entry only to following address:
Tetenal Europe GmbH
Subject: Tetenal Classics Award
Schuetzenwall 31-35
D-22844 Norderstedt
Prizes:
The winning photographs will be presented on the website and all social media channels. Additionally, all prize winners will be notified by email. In total Tetenal tenders prizes worth of €3,500.
Eligibility:
Everybody aged 18 and over is eligible to participate. Those below this age need to get the approval of their parent or legal guardian before participating. Furthermore, all participants under the age of 18 are automatically part of the young talent competition "Top Teen" with a separated price awarding.
Copyrights & Usage Rights:
By entering the competition, the participant grants Tetenal and the companies associated with Tetenal the irrevocable, non-exclusive right to use the shipped photograph for its PR work indefinitely. That includes the right to publish, reproduce, display and distribute them for Tetenal's own advertising and promotional purposes. This applies exclusively in connection with the competition in which the participant is taking part and any subsequent communications. The permission includes the use of the submitted photographs for:
(a) presentation purposes in exhibitions,
(b) publication on the world wide web and in social networks,
(c) inclusion in other publications, including in press reports of publications of third parties,
(d) the illustration in the yearly published Tetenal Classics Photography Award – Book 2016,
(e) the promotion of our Tetenal Classics Photography Award 2017.
Theme: