The Art of Building
FREE to enter and you could win £3000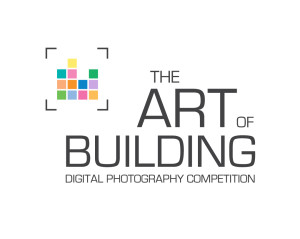 The Art of Building photography competition is an international showcase for the very best digital photography of the built environment. It is open to both professional and amateur photographers.
The competition, run by the Chartered Institute of Building, celebrates the creativity of the industry, the passion of the people who work within it, and the impact their work has on those who make use of the final construction.
Prizes:
£3,000 cash prize
Eligibility:
Over the age of 18
Copyrights & Usage Rights:
Copyright
Entrants will retain copyright of their imagery at all times and will always be credited alongside their picture.
All images must be the work of the individual submitting them and must not have been published elsewhere or have a won a prize in any other photographic competition.
It is the responsibility of each entrant to ensure the images they submit have been taken with the permission of the subject and do not infringe the copyright of any third party. Entrants must warrant that they own the copyright for the photograph and that their entry does not infringe the privacy rights, copyright or any other rights of any person.
The entrant warrants that they have obtained permission of those pictured in the image (or, where the image shows any persons under 18, the consent of their parent/guardian) for the usage rights required by the competition and will indemnify the Chartered Institute of Building (CIOB) against any claims made by any third parties in respect of such infringement.
By entering the competition you grant the Chartered Institute of Building (CIOB) the right to use your photograph to promote your entry into the competition and the competition itself. At all times the CIOB will ensure that photographers receive full credit alongside their photograph.
By entering this competition, you accept that your photograph(s) may be exhibited by the Chartered Institute of Building (CIOB) or other exhibitions organised or attended by the CIOB in direct relation to The Art of Building competition.
The CIOB reserves the right to mount and frame entries for exhibition purposes.
By entering the competition your imagery will be used in a range of public and media relations work to raise the profile of the competition and those who enter. Where possible the Chartered Institute of Building (CIOB) strives to ensure the photographer is credited within external media.
The Chartered Institute of Building (CIOB) will not sell or make money from entries without entering into specific agreements with the photographer.
Full T&Cs can be found at:- http://www.artofbuilding.org/terms
Theme: