The Banality of Evil in our Daily Lives
Have we become victims of thoughtlessness?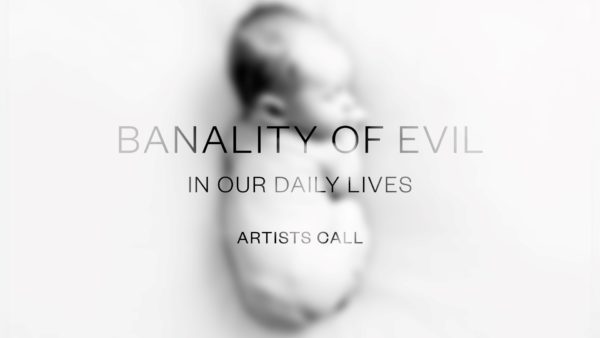 The Banality of Evil in our Daily Lives art competition is an open call for photographers to communicate what they see as the banality of evil in our daily lives. It poses a challenge to communicate that which has never been communicated before and create a platform for groundbreaking ideas to be brought into our collectivity. Your piece of art should express, in your perception, the Banality of Evil in our Daily Lives, which has evolved out of our thoughtless behaviour.
Can one do evil without being evil?
This was the essential question Hannah Arendt asked herself when she reported for the New Yorker in 1961 in the trial against Adolph Eichmann, the former head of the "Central Office for Jewish Emigration" who was involved in the organization of the expulsion and deportation of the Jews and who was jointly responsible for the murder of an estimated six million people. Arendt came to the conclusion: "As cruel, cold-hearted, and in their extent monstrous as the deeds for which Eichmann was responsible were, so ordinary, even so banal was the human being who stood for these deeds. She called this thoughtlessness the "banality of evil."
"The Banality of Evil in our Daily Lives art prize was inspired by these writings.The idea that many of history's greatest evils, instead of being carried out by fanatics or sociopaths, were instead done by ordinary people who accepted the premises of their state and thus their actions, as "normal."
Prizes:
The winner will receive US $2000. The project will culminate in a final exhibition to be held in Berlin Germany in May of 2020. As well as being part of the Berlin Exhibition, finalists will have the opportunity to gain exposure through media and a chance to travel to Berlin, Germany.
The top 40 artists will also have their work published in a book that will document the project.
Eligibility:
ONLY ONE artwork per entry will be accepted. A successful registration implies a submission of one and only one artwork that is meeting our format and data requirements (listed below). Your artwork must be submitted along with the filled and signed registration form.
Copyrights & Usage Rights:
Artwork submitted for the competition must have been created by the entrant, i.e. it must be his or her original work. All works remain the property of the entrant for the duration of the competition and exhibition, unless a work is sold at the exhibition.
Theme:
Conceptual Documentary Fine Art Photojournalism Multi-categories