The Cat Show by PH21 Gallery
The Cat Show - call for a juried international exhibition
Deadline: 8 March 2016
Entry fee: From 15 euro for 3 images
Submit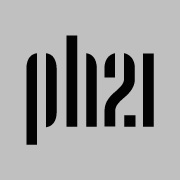 "The cat does not offer services. The cat offers itself."
― William S. Burroughs: The Cat Inside
Some may think that snapshots of cats are only for the fleeting moment, that photographs of cute kitties and lone predators are only taken to bring a quick but passing smile to the face of the viewer. Others may cherish the photos of their pets for sentimental reasons but may not think that those images are of any interest to others. And then there is an army of feline devotees out there who flood every possible outlet with an overwhelming amount of cat photos and videos. Cats rule. So much so that sometimes the sheer quantity of feline imagery may make us forget what lies at the heart of this obsession: the quality that the cat offers by offering itself. The history of photography, however, teaches us that even the greatest masters considered cats a worthy subject for their camera. Brassaï, Henri Cartier-Bresson, André Kertész and Edward Weston, just to name a few of them, all had captivating photos of cats. The bar is set high, and contemporary photographers have been keeping the trend alive ever since, exploring new directions and new possibilities in the process.
PH21 Gallery invites photographers to submit their work for a group exhibition called The Cat Show. We are looking for submissions from all photographers who are interested in cat and feline photography and would like to share their work with a wider international audience through the exposure of PH21 Gallery. We welcome submissions in all photographic genres, and we are interested in all possible creative photographic interpretations of the theme.
Prizes:
One juror's choice and up to three honourable mentions will be selected and announced. (Occasionally we also give out an associate's choice award.) The juror's choice receives three free entries for any upcoming themed group exhibition calls at PH21 Gallery. (Each free entry includes up to 15 images.) The webpage and the print catalogue of the exhibition will include a juror's review; it provides a detailed review of the juror's choice, shorter evaluations of the honourable mentions, and a one-sentence highlight of some of the other photographs included in the exhibition.
Eligibility:
All photographers 18 years or older worldwide may enter the competition by submitting their own, original work.
Copyrights & Usage Rights:
Copyright,
All copyrights and ownership of the works are retained by the photographer.
Usage rights,
Applicants grant PH21 Gallery nonexclusive right to use and reproduce submitted photographs (with the name of the photographer and the title of the work indicated) for promotional (e.g.: website and Facebook page of the Gallery, catalogue) and exhibition purposes. No royalties or compensation will be paid for these purposes.
Theme: