The City in Summer
Open Call 6th Edition of Online Photo Exhibition "The City in Summer"
Deadline: 20 November 2023
Entry fee: Free
Submit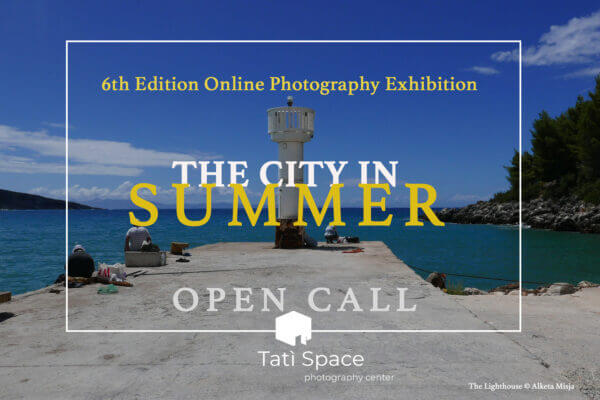 Tati Space is a platform of Architecture and Urban Photography, which aims to promote the representation in photography of architecture and urban life. The theme of 6th Edition of Online Photo Exhibitions is "THE CITY IN SUMMER".
The season of Summer has just ended (in the northern hemisphere), and we are trying to arrange the photo album of our vacations, or to benefit from the last days of the warm weather. We invite to submit a photograph of your city, or the one you have visited, seen through the lens of your camera, detached from the commercial or touristic perspective. It might be a problematic you have noticed and captured, a phenomenon, an attitude of its inhabitants or the tourists who were passing by, or just it might me a pure aesthetic photograph.
Your eye can be critical, or it can be inspired by reality
Prizes:
The selected photographs will be published Online in the Exhibition Gallery of the Event in the website www.tatispace.com, in its social media, as well in printed publications of Tatì Space Photography Center.
Eligibility:
International, professional and amateur
Copyrights & Usage Rights:
The author has the right / permission to use the photos and authorises Tatì Space to publish them.
Tatì Space will use the selected photos in the website, social media, and the printed material of the Exhibition for the purpose of presenting the author's work and promoting the Exhibition.
Theme:
Architecture Urban Cityscapes Documentary Environmental Travel Culture Fine Art