The Greatest Maasai Mara Photographer of the Year 2018
This competition will highlight the people, wildlife and landscapes
Deadline: 31 October 2018
Entry fee: Entries are subject to a entry fee of US$20 per image if paid by credit card, or KSH 1,000 if paid by M-Pesa – payable online as part of the entry submission process. Entry fees will be donated in full to the conservation partner nominated during the entry submission process.
Website: https://thegreatestmaasaimara.com/
Submit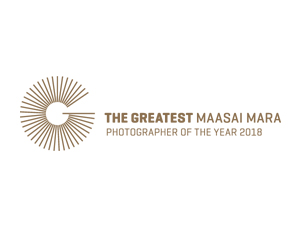 The Greatest Maasai Mara Photographer of the Year 2018 is aimed at celebrating the Maasai Mara in Kenya. Already acclaimed by many as being the best game reserve in Africa, this competition will highlight the people, wildlife and landscapes that make this area so special. For many there exists a false belief that the Mara is a seasonal landscape, only worth visiting during the migration – we know that this is not true and so wanted to use photographs, captured by visitors throughout the year, to dispel this notion and illustrate that every month is special.
The competition was also established as a way of giving back to the land, ensuring the Mara will survive for generations to come. We want to use the Maasai Mara to give back to the Maasai Mara and to get the recognition it so deserves. Money raised through entry fees is going towards organisations working against odds to fight poaching, reduce human/wildlife conflict, and allowing surrounding communities to prosper.
Prizes:
The prize for the winner of the Competition, including the title of The Greatest Maasai Mara Photographer of the Year 2018, is US$10,000 in cash, and an all-expenses paid 5-night safari for two people at Angama Mara, including:
– Accommodation and all food & beverage, with the exception of French Champagne;
– Daily safari activities in the Mara Triangle, in a private vehicle and led by Adam Bannister;
– Guided walks on the Oloololo escarpment with a Maasai naturalist;
– Park fees for daily entry into the Mara Triangle;
– Return flights from Nairobi Wilson to Angama Mara's private airfield.
The winning photographer's guide in the Mara – as submitted in the winning entry – will win a brand new soft-top Suzuki Maruti Gypsy, courtesy of Suzuki & CMC Motors. The guides of the monthly winners, the finalists in the competition, will each win KSh 10,000. If a photographer guides themself, then they shall be eligible to win both the prizes for the photographer and the guide.
Eligibility:
The Competition is open to entrants of all ages from all over the world, provided that they have travelled to the Maasai Mara themselves
Copyrights & Usage Rights:
The Entrant will retain the copyright of the entry.
The Entrant shall always be credited by name in each use of the entry, unless explicitly requested of the Organizer not to do so.
The Competition, its T&Cs and the relationship between the Competition, the Organizer and the Entrant shall be governed by the law of the Republic of Kenya, regardless of the location of the Entrant while completing an entry, and regardless of the location of the Judges whilst deciding the winner of the Competition.
Theme: