The Independent Photographer's Documentary Award 2018 judged by Mustafah Abdulaziz
First Prize: 1000$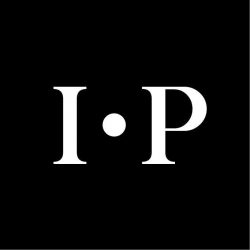 Throughout June, The Independent Photographer is seeking entries for its Documentary Photography award. This month's guest judge is photographer Mustafah Abdulaziz.
Abdulaziz is an award-winning American photographer who has spent the last seven years exploring and documenting the world's relationship to water. This on-going project works in collaboration with various partners, from NGOs to grants and commissions from the United Nations and Google: - "a mirror for how we behave with the natural world: it is as much a documentation of our most precious resource as it is commentary on how our needs, desires and aspirations are shaping our future."
Presented and exhibited widely, Mustafah's images have been published everywhere from The New York Times, Zeit, Monocle to Newsweek, Le Monde and The New Yorker.
The competition is open to photographers from all ages and backgrounds with $1500 in prizes up for grabs, plus the winning photograph will appear in a group exhibition in Berlin and a photo book.
Documentary photography is much more than the chronicle of events and environments, it offers us the possibility to develop and share our ideas through telling the stories of others.
This month we are looking for visual artists aiming to captivate; unique voices willing to share their stories with conviction and awareness.
The Independent Photographer has grown substantially as a platform in the past two years, attracting high profile judges and an incredible quality of work. The site was established by photographers in 2016 in order to discover and provide a platform for the work of emerging artists globally, and as such, artists rights are strongly recognised and pictures are given full credit across all platforms.
To enter visit The Independent Photographer's website.
Prizes:
First Prize: 1000$
Second Prize: 500$
Third Prize/ Honorable Mention : Professional feedback from our guest judge
Eligibility:
Over 18
Copyrights & Usage Rights:
GENERAL TERMS AND CONDITIONS
The Independent Photographer may amend sections of this agreement from time to time by publishing the changed terms and conditions on the site. By using The Independent Photographer website after we post amended sections of this agreement you agree to those changes.The Independent Photographer is a global community dedicated to bringing exposure and sharing the work of photographers.
By agreeing to this User Agreement, you are agreeing that the terms of the Agreement will be relevant and apply every time that you use or access The Independent Photographer site, or when you use any available tools. Some linked sites may have other terms that will be applied to you when or if you access them.
USING THE INDEPENDENT PHOTOGRAPHER
While using The Independent Photographer web service, you agree to not:
I. Post any request or content in inappropriate categories on the site.
II. Infringe on or break any laws, third-party rights or policies.
III. Fail to pay for services that you have received, unless the site has changed the services/pricing or a clear typo error has been made.
IV. Avoid the billing process or The Independent Photographer fees.
V. Post offensive, misleading, inaccurate or false information (personal or otherwise).
VI. Post spam or send bulk emails, unwanted chain letters or any pyramid schemes.
VII. Knowingly plant viruses or anything that may harm The Independent Photographer as a site or any of its users; post or send anything that is offensive, derogatory, profane or other means of abuse or harassment/anything that may bring harm to or incite the mistreatment of another
person.
VIII. Copy The Independent Photographer's content to display along with listings from other sites/use any part of our site onto another site without our written consent.
IX. Attempt to modify, change, disassemble or reverse engineer any software used by the site.
X. Copy or change rights or any other content from THE INDEPENDENT PHOTOGRAPHER site/ THE INDEPENDENT PHOTOGRAPHER copyrights/trademarks.
XI. Collect other users' information, such as email addresses, without being given consent.
ELIGIBILITY
You are not allowed to use or access the site if you:
I. Are unable to enter into legally binding contracts.
II. Are under 16 years old.
III. Have been suspended from using the site.
Based on your local laws, a person who is over 16 years of age but less than 18 years of age is allowed to use the website once they have been given permission of the parent or guardian. Despite this, the parent or guardian is to be held responsible for everything that occurs on the site.
Users have the option to use a business name which will be associated with their submissions. Users agree that though a company name may be associated with their submission, the User Agreement holds them to contract, and not the business or company. Users agree that they will be the sole person responsible for any activity that occurs on their Account. The site has the right to refuse to allow an individual to register with us, based on our sole discretion.
INFRINGEMENT UPON INTELLECTUAL PROPERTY RIGHTS
It is The Independent Photographer's policy to respond to any allegations of intellectual property rights infringement. Our copyright infringement policy seeks to make infringement claims as straightforward and easy as possible while reducing the amount of false or difficult infringement claims that we receive. It is important that, given you find that your intellectual property rights have been infringed upon, notify/contact us and we shall investigate the situation.
FEES AND SERVICES
You must pay a fee in order to enter the running Competition. We may temporarily adjust our fees in a few instances, such as for promotions (discounts on membership fees) or for new services, and these changes will be made effective when the promotion or new service is posted on the site. We offer a $20 fee for 1 image, a $30 fee for 3 images and a $40 fee for 5 images. They all reward the 1st winner with a $1000 cash prize, and the 2nd winner with a $500 cash prize and help all the finalists to gain exposure.
PROMOTION
THE INDEPENDENT PHOTOGRAPHER may show your company's name, logo, pictures or video, descriptions and profile as a part of advertising for THE INDEPENDENT PHOTOGRAPHER services or other marketing relating to the site. However, we may not do this in cases where you have asked outright that we do not, and we have agreed.
CONTENT
You hereby grant that when you give THE INDEPENDENT PHOTOGRAPHER content, you are giving us a nonexclusive, worldwide, perpetual, irrevocable, royalty-free, sub licensable (through multiple tiers) right to exercise any and all copyright, trademark, publicity, and database rights (but no other rights) you have in the content, in any media existing now or in the future, for three years following the date of submission.
You are aware of, and agree that:
I. THE INDEPENDENT PHOTOGRAPHER only operates as a medium for the distribution and publishing of content by users. We make no guarantee that content is actually available and present on the site. We have the right, but are not obligated, to take any necessary action as we see fit in regards to your user content.
II. We are not responsible for the deletion of content or failure to save/store any content that was or was not made available on the site itself.
III. All content that you submit to the site is subject to our approval or disapproval. We have the right to accept, reject, or change your content as we see fit.
You acknowledge and guarantee that your content will not:
I. Infringe upon any copyright, patent, trademark or other intellectual property right or proprietary right or right of publicity or privacy.
II. Violate any laws.
III. Defame or be trade libelous.
IV. Be obscene/inappropriate or contain any type of child pornography.
V. Entail the design and manufacturing of any nuclear, chemical or biological weapons.
VI. Contain anything linked to acts of terror.
VII. Contain false, incomplete or otherwise inaccurate data about yourself or any other user or person.
VIII. Contain viruses or other technology meant to damage or interfere with any systems or data in any way.
THE INDEPENDENT PHOTOGRAPHER may include or contain links to third party sites; however, we do not have control over the sites to which we link. We do not endorse any of the products, policies or content of the sites we link to. The use of third party content and sites is done at your sole discretion and risk.
COMMUNICATION WITH OTHER USERS
You are not permitted to post your email address or other types of contact info on the site, save for when you enter you email for newsletter, at the registration page or as we may otherwise allow on the site.
If we do not provide another user's contact info through the site, you are not allowed to try to contact other users concerning Projects or private affairs via email, phone, and other messaging or chat services such as Skype, MSN and Yahoo.
NO WARRANTY AS TO CONTENT ON THE WEBSITE
The site is dynamic, and changes with time. Due to this, info on the site may change often. It is possible that some of this info may be seen as misleading, offensive or inaccurate.
The site, THE INDEPENDENT PHOTOGRAPHER services and all of the content on the site are offered on an 'as is,' 'with all faults' and 'as available' basis. No warranties of any kind are explicitly or implicitly stated.
LIMITATION OF LIABILITY
In no event are we, our related entities, our affiliates or employees to be held liable, whether in contract, warranty, tort (including negligence), or any other form, for:
I. Any damages that you incur, whether they be direct, indirect, incidental or consequential
II. Any loss of funds or profits, whether direct or indirect, that you incur
III. Any claim, damage or loss that you incur as caused any transaction that you make on the site
The limitations on our liability as shown above shall apply whether or not we and all of our related entities as aforementioned have been advised of the risk of such losses. We specifically limit our liability in the case of the breach of a non-excludable warranty implied by legislation to the
following remedies (the choice of which remains under our sole discretion).
Theme: