The International Wedding & Portrait Photography Awards 2016
Challenge, Capture & Create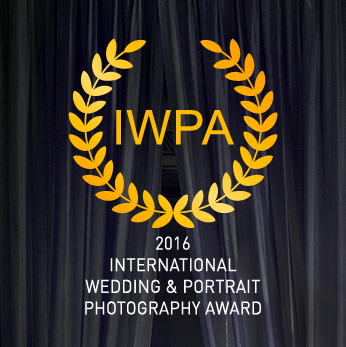 The International Wedding & Portrait Photography Awards 2016 is organized by Asia Wedding Photographers Association (AsiaWPA). It's one of the most important photography contest with unbeatable cash prize total cash prize over US$22,000!
Submission period: 1 September 2016 - 31 October 2016
Website: http://www.iwpaward.com
Facebook page: http://www.fb.com/iwpaward
Prizes:
8 Categories in total, each category offers:
1st prize: USD$1,000 Cash Prize + Trophy
2nd prize: USD$500 Cash Prize + Trophy
3rd prize: USD$300 Cash Prize + Trophy
Distinction prize: USD$100 Cash Prize + Medal (x10)
Excellence prize (Score over 80): Medal
Eligibility:
This photography competition is open to all photographers from the world except where prohibited by law. The Entrant must be over the age of 18.
Copyrights & Usage Rights:
You must be the photographer who actually shot and created the photos, and you must have full rights to submit the photos to this competition.
- You confirm and undertake that you have the full power and authority to submit the photos, and that the photos do not infringe any copyright or any other intellectual property rights. The entrant agrees to indemnify AsiaWPA from any and all third party claims.
- No images taken at a photography class, workshop or seminar or under the guidance of an instructor are eligible to be entered into the competition.
Theme: