The Lumen Prize for Digital Art 2016
In 2016, Artists will be competing for prizes worth US$11,000.
Deadline: 1 June 2016
Entry fee: It's US$45 for 2 works and US$22.50 for each additional work. A not-for-profit organisation, Lumen receives no outside funding. All entry fees go directly towards the prizes and global tour.
Website: http://lumenprize.com/how-enter
Submit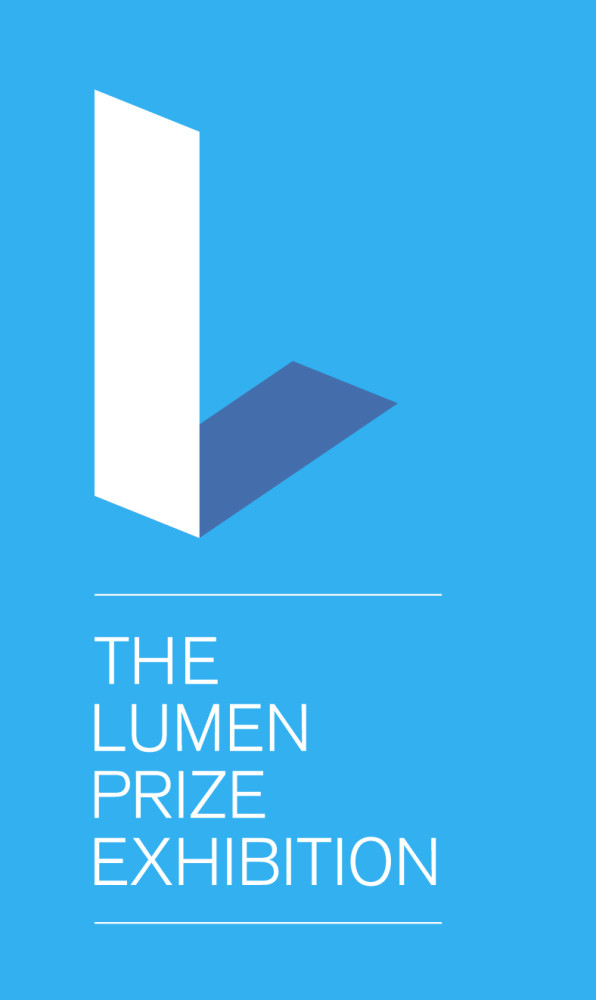 The Lumen Prize for Digital Art is delighted to share the news with you that it has opened its fifth annual Call for Entries, seeking outstanding art created digitally in categories ranging from moving image to games and mixed reality.
Now in it's fifth year, The Lumen Prize celebrates the very best art created digitally by artists around the world. Its goal is to celebrate the power and potential of this exciting genre through an annual competition and global tour of works selected by an eminent panel of judges.
Since 2012, Lumen has staged more than 20 shows and events in more than 10 capital cities around the world, including New York City, Shanghai, Athens, Amerstdam, Riga, Cardiff, and London. In partnership with its academic partners, Lumen holds seminars, artist talks and symposiums at nearly all of its shows.
Lumen believes in the power of art and is honoured to be working with a range of education and art partners around the world including the UK's Computer Arts Society, New York's Creative Tech Week, NY's School of Visual Arts; London's Camberwell School of Arts MA Fine Art Digital programme, CADW, the heritage arm of the Welsh Government and Swansea University's School of Management.
Lumen is owned by Lumen Projects Ltd, a not-for-profit company registered in Wales, UK. All entry fees to the prize are allocated to the prize fund and global tour.
Prizes:
Entrants will be competing for a prize fund of $11,000 and a place on Lumen's fifth global tour which will travel to the US, Europe, and Asia.
This year's prize categories are:
The 2016 Lumen Prize - $3000
Moving Image - $1000
Still Image - $1000
3-D/Sculpture - $1000
Interactive - $1000
Games Art - $1000
Mixed Reality - $1000
Web-Based - $1000
People's Choice - $250
Founder's Prize - $750
Submissions cost US$45 for 2 works and US$22.50 for each additional work.
Eligibility:
Any art created by a digital device using proprietary, open-source or creatively-coded software. Entries using animation techniques, CGI and moving-image software to produce 3D, interactive and time-based works with or without sound are all welcome. Works which use gaming technology, VR, AR, a website or an app are also eligible for entry.
Copyrights & Usage Rights:
By entering the competition, entrants do not transfer or surrender the copyright or other intellectual
property rights in their work but do grant a royalty free, irrevocable, perpetual, worldwide
license to the Organiser, to reproduce, distribute, display and create derivative works of the entries,
whether in whole or part, in any media now or hereafter known, including, but not limited to: display
at exhibitions; on the website; publication of a book or catalogue featuring select entries in the
competition; display in selected public locations; leasing to selected organisations, publication in
magazines or online publications highlighting entries or winners of the competition and unrestricted
rights to use all statements made in connection with the competition and in a way that the Organiser
considers suitable, without the incidence of any liability for the Organiser.
The entrants also agree to any authorised party delegated so by the Organiser to reproduce,
distribute, display, and create derivative works of the entry in connection with the competition and
promotion of the competition, in any media now or hereafter known.
Sponsors have the right to use the winning, shortlisted and Lumen Longlisted works and each
artists' name, likeness, and/or voice in any publicity or advertising relating to the Contest or future
promotions without compensation or approval.
Entrants agree that personal data, especially name and address, may be processed, shared, and
otherwise used for the purposes and within the context of the competition and any other purposes
outlined in these Terms and Conditions. Please see our Privacy Policy for more details.
Winning and Shortlisted images and time-based works may be used in press releases of the
work. The Lumen Prize does not assume the responsibility for the quality of third-party reproduction
from the Prize's or exhibition's publications or website.
Winning, Shortlisted and Longlisted time-based works may be shown in edited or in 'highlights
from' format at some exhibition spaces and in future years of Lumen Prize events.
The 25 artists selected for the 2016 Lumen Prize Tour may not remove their work from the global
tour once they have agreed to take part.
Theme: