THE PORTRAIT | INTERNATIONAL JURIED PHOTO EXHIBITION
Exhibit your work at Praxis Gallery & Photo Center.
Deadline: 6 October 2018
Entry fee: $35 for 5 images, $5 each additional image.
Submit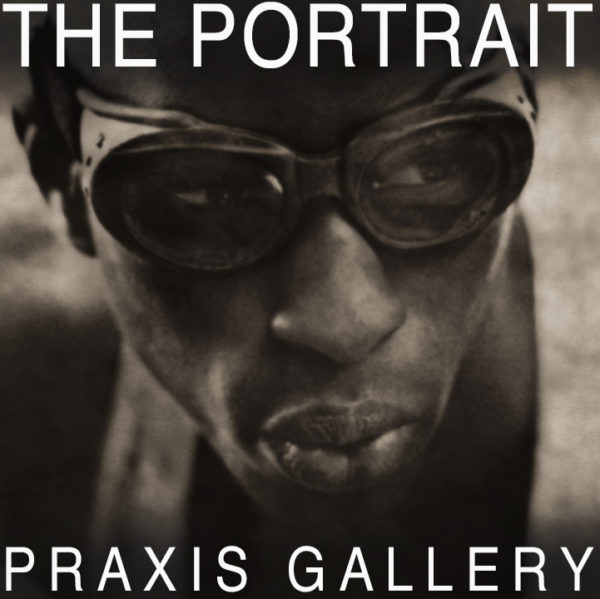 THEME | THE PORTRAIT | INTERNATIONAL JURIED PHOTO EXHIBITION
Entry Deadline | October 6th, 2018
Notice of Acceptance | October 17th, 2018
Exhibition Dates | November 2nd – November 23rd, 2018
THE PORTRAIT | JUROR: DOUGLAS BEASLEY
In her book, Portraits and Persons, writer Cynthia Freeland describes three essential elements that constitute a portrait: "(1) a recognizable physical body (2) an inner life, i.e., some sort of psychological or mental states and (3) self-presentation, or the "posing." 
Praxis Gallery seeks the submission of photographs that celebrate the aesthetic and conceptual considerations involved in the creation of the portrait: revealing personal narratives or new anthologies through the artistic representation of the subject. All genres, capture types, color and black & white, traditional and non-traditional photographic and digital post-production processes are welcome for submission.
JUROR | DOUGLAS BEASLEY
Douglas Beasley's personal vision explores the spiritual aspects of people and place and is concerned with how the sacred is recognized and expressed in everyday life. He has a BFA from the University of Michigan, Ann Arbor and has had several books of his photography published worldwide.
As founder and director of Vision Quest Photo Workshops, Doug provides workshops around the world that emphasize personal expression and creative vision over the mechanics of camera use. He believes in helping each student find their own voice rather than making anonymous 'pretty pictures'. Doug has recently become the owner and publisher of Shots Magazine, a printed quarterly of eclectic fine-art photography.
ENTRY FEE | $35.00
The submission fee for entry is $35.00 for the first five images and $5.00 for each additional image. Payment is accepted by Credit / Debit Card through our secure online submission site.
TO APPLY PLEASE VISIT: https://www.praxisgallery.com/calls-for-entry
WEBSITE: https://www.praxisgallery.com EMAIL: info@praxisgallery.com
FACEBOOK: https://www.facebook.com/PraxisPhotoCenter
INSTAGRAM: https://www.instagram.com/praxis_gallery
Prizes:
ACCEPTANCE | AWARDS
Thirty images will be selected by the juror for exhibition at Praxis Gallery. A Juror's Choice and two Honorable Mentions will be awarded by the juror and featured in the exhibition, the printed show catalog and the online show gallery. Award winners will receive a free show catalog. The Directors Choice Award will be given to the artist with the strongest series of images submitted and will have their work featured at praxisgallery.com.
Eligibility:
Amateur and Professional photographers worldwide.
Copyrights & Usage Rights:
USE RIGHTS
Artist retains all copyrights to their own images. Artists whose photographs are accepted for exhibition grant Praxis Gallery the nonexclusive right to use and reproduce submitted photographs for exhibition purposes and for the purpose of marketing the exhibition, marketing related programs and subsequent display on Praxis Gallery's website. The artist's name and photo title will be included wherever the photographs are displayed.
Theme: