The Prix VIRGINIA International Photography Prize for Women 2018
It recognizes the work of a woman photographer.
Deadline: 7 May 2018
Entry fee: Free
Submit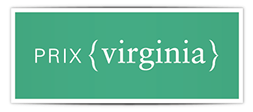 The Prix VIRGINIA, awarded every other year, beginning in 2012, is open to all living professional women photographers, regardless of age or nationality, with the exception of photojournalisms and advertising. Photographs submitted for the Prix VIRGINIA must not have been exhibited in France. Requests for assistance with projects, reporting, or exhibitions will not be considered.
The Jury is composed of eight key cultural figures who deliberate and designate the Winner. Members serve one two-year term, with the exception of the President and a representative of M, the magazine of le Monde.
The jury receives applications from candidates directly as well as through international experts (photo editors, photographers' agents, critics, gallery owners, etc.). The deliberations of the Jury are secret and will not be communicated officially. The President of the Prix VIRGINIA Jury organizes and leads the discussion, and holds a casting vote. The Jury alone has the authority to resolve any questions not covered by these rules, and in the event that it decides no application meets the required criteria, it reserves the right not to award the Prize.
With the exception of the Winner, applicants may re-apply for the Prix VIRGINIA at each two-year cycle.
The jury shall designate the Winner and the Selection of the Jury consisting of 10 photographers.
Prizes:
- 10,000€ from the Association SYLVIA S, for the winner.
- An Exhibition in Paris for the winner with Central Dupon Images support.
- A Publication of the winner's photographs or one of the 10 shortlisted photographers in M, le magazine du Monde.
- A Carte blanche for a Portrait de Ville edited by Be-Pôles editions for the winner or one of the 10 shortlisted photographers.
- A book publication of the winner's photographs and the 10 shortlisted photographers.
All informational and promotional materials used during these exhibitions and publications must include the mention "© Prix VIRGINIA 2018".
The Winner will be announced during a formal, public ceremony by the President of the Jury at a date announced after the delibe rations in Paris, in the presence of the Winner, the Jury, and the media.
The organizers of the Prix VIRGINIA can not be held liable for any loss, theft, or damage that may occur, including during shipping of applications.
Eligibility:
A complete CV and a short letter of motivation written by the candidate, describing the creative and artistic dimensions of the submitted work, and the filled and signed application form (to download on the website).
Copyrights & Usage Rights:
The signed agreement letter stating that images are royalty-free and free for use for the Prix VIRGINIA and its promotion in all media, known and unknown at this date, for non-commercial use only.
Theme: