The Trafalgar Way Art Photo Competition 2020
Top prizes including up to £1000
Deadline: 1 September 2020
Entry fee: Fees are from £1 to £5 for each entry submitted, depending on your age.
Submit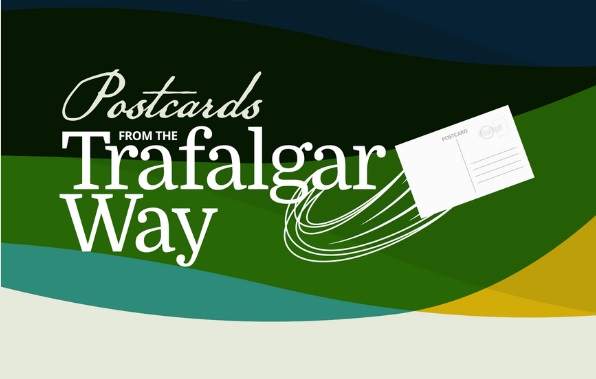 The Art and Photography competition invites entrants to explore and capture the route and geography of The Trafalgar Way in picture form, as well as learning something of its history.
Following the success of our short story competition "An Urgent Message" in 2018, which was aimed at young people aged 7 to 21, we wanted to hold a much bigger competition this time round, which would appeal to a wider audience and help us to further grow awareness of The Trafalgar Way as a national heritage route.
Our judges for the Postcards from The Trafalgar Way competition include genuine experts in the fields of art and photography. We are delighted to have the support of the Royal Navy Photographic Branch who display an incredible standard of professional photography and produce jaw-dropping images on land, sea and shore.
We will accept any kind of two-dimensional art, including digital art. Any medium is OK, as long as it can reasonably be described as two-dimensional. Paintings can be in watercolour, oil or acrylic. Other media might include drawings and sketches (produced in pencil, charcoal, chalk, pastels etc), prints (ie etching, lithograph, screen print, woodcut, linocut etc), montage (photographic images, created by the entrant, cut up and formed into a single image and combined with hand applied paint or other media). This category also includes digital art and design and also photographs which have been obviously and substantially altered, changed or distorted using photoshop or other software.
Prizes:
There are almost 40 chances to win an award in this competition, with top prizes including up to £1000, plus special trophies and lots of runner-up prizes to scoop.
Main award winners will be invited to London for a private awards ceremony in a special location.
All award-winning entries will be considered for a proposed 'Postcards from the Trafalgar Way' touring exhibition during 2021/22.
Eligibility:
this competition is open to entrants nationwide, although we anticipate most entries will come from south and south-western England. It's also open to all age groups, as we know there is an immense wealth of interest, creativity and talent out there deserving of recognition.
Copyrights & Usage Rights:
Copyright of all images rests with their creator. If you are a prizewinner of the competition you will be required to grant to The Trafalgar Way and the 1805 Club a free, irrevocable, perpetual and global non-commercial licence to exhibit and to reproduce that image for the purposes of promoting The Trafalgar Way, the 1805 Club and the competition. This will include having your image reproduced onto other formats if applicable for your prize (as sponsored by Francis Frith).
Theme: