The Trip That Changed My Life – National Geographic Travel Cover Competition
See your photo on the cover of National Geographic Traveler!
Deadline: 5 March 2018
Entry fee: Free
Submit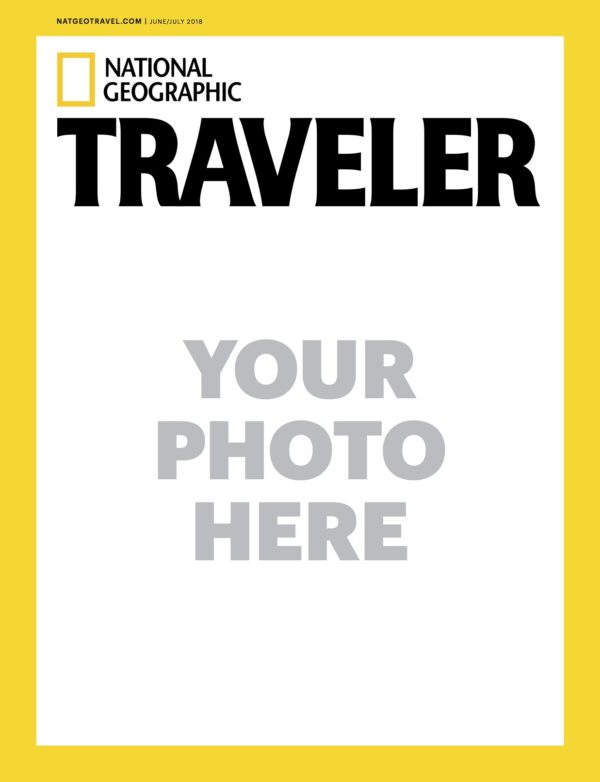 Travel has the power to change our thinking, inspire our imaginations, and experience unforgettable moments. Put simply, travel can change your life.
For this assignment, we want to know about the trip that changed your life. And we want to share that inspiration with the world by putting your best travel picture on the cover of National Geographic Traveler! Maybe it was a year studying abroad, a summer road trip, or simply a quick jaunt to the next town over. Is there a place you can't stop talking or dreaming about? Better yet—are there travel photos you took that make you feel inspired all over again? The Your Shot community never ceases to amaze us, and that's why we're looking to you for the cover of National Geographic Traveler's upcoming "Epic Summer" issue (June/July 2018).
Send us pictures of the places you've been that re-energized you and changed your outlook on the world. We're looking for images that take our breath away, whether they be of waterfalls, mountains, heritage sites, landmarks, road trips, or adventures.
As you look through your travel photos, or set out to take new ones, here are some things to think about:
· The very best travel magazine cover photos make readers wish they were in the picture.
· Your photograph should demonstrate a strong sense of place. The location you've photographed does not have to be immediately recognizable, but the scene should not feel like a generic landscape.
· Magazine covers require a photo with vertical orientation. You can submit horizontal images, but we'll have to crop them to fit. Additionally, our National Geographic Traveler logo will appear across the top, so too-busy backgrounds can make the type hard to read.
· The photograph will ideally have been taken within the last five years. Places change quickly, and the image should reflect the destination as it is today.
· As always, captions are important. In addition to naming the location, please include details about why and how this trip changed your life.
It's a wide and wonderful world out there, and we can't wait to be amazed and inspired by your pictures of it!
Prizes:
A panel of judges will select one photo from the Your Shot assignment to grace the cover of Traveler, and the photographer will be interviewed by Traveler Editor-in-Chief George Stone for the issue.
Eligibility:
Open to everyone aged 13 and up
Copyrights & Usage Rights:
National Geographic does not claim any ownership rights (including copyright) in the User Content that you post, upload, email, transmit, or otherwise make available (collectively, "Transmit") on, through or in connection with the NG Services, except with respect to your unsolicited submissions, as described under "Unsolicited Submissions" below; provided, however, that User Content shall not include any NG Content or content owned by an NG Affiliate. By posting or transmitting any User Content on, through or in connection with the NG Services, you hereby grant to National Geographic and our NG Affiliates, licensees, assignees, and authorized users, a worldwide, perpetual, irrevocable, non-exclusive, fully-paid and royalty-free, freely sublicensable and transferable (in whole or in part) right (including any moral rights) and license to use, modify, excerpt, adapt, publish, translate, create derivative works and compilations based upon, publicly perform, publicly display, reproduce, sublicense, broadcast and distribute such User Content, including your name, voice, likeness and other personally identifiable information to the extent that such is contained in User Content, anywhere, in any form and on and through all media formats now known or hereafter devised, for any and all purposes including, but not limited to, promotional, marketing, trade or any non-commercial or commercial purposes. Additionally, National Geographic is free to use any ideas, concepts, know-how, or techniques contained within such User Content for any purpose including, but not limited to, developing, manufacturing, marketing and providing commercial products and services, including NG Services. National Geographic's use of such User Content shall not require any further notice or attribution to you and such use shall be without the requirement of any permission from or any payment to you or any other person or entity. You hereby appoint National Geographic as your agent with full authority to execute any document or take any action, National Geographic may consider appropriate in order to confirm the rights granted by you to National Geographic in this Agreement.
You represent and warrant that: (i) you own the User Content Transmitted by you on, through or in connection with the NG Services and/or Third-Party Services, or otherwise have the right to grant the license set forth in this section, and (ii) the Transmission of User Content by you on, through or in connection with the NG Services and/or Third-Party Services does not violate the privacy rights, publicity rights, copyrights, contract rights or any other rights of any person or entity. You agree to pay for all royalties, fees, and any other monies owing any person or entity by reason of the use of any User Content Transmitted by you on or through the NG Services or Third-Party Services. If you delete your User Content from any NG Service, National Geographic's license to such User Content will end after a reasonable period of time necessary for the deletion to take full effect. However, the User Content may be retained in National Geographic's back-up copies of the applicable NG Service, which are not publicly available. Furthermore, to the extent that National Geographic made use of your User Content before you deleted it, National Geographic will retain the right to make such pre-existing uses even after your User Content is deleted. You acknowledge that (i) deletion of your User Content from NG Services will not result in, and National Geographic assumes no responsibility for, the deletion of such User Content by any third-parties who were provided with or had access to such User Content prior to your deleting it from NG Services, and (ii) termination of your account or your use of the NG Services will not result in the immediate or automatic deletion of your User Content consistent with this Agreement.
Theme: