The WILD Photo Awards – Win up to £5,000 Every Month
Win up to £5,000 in Prize Money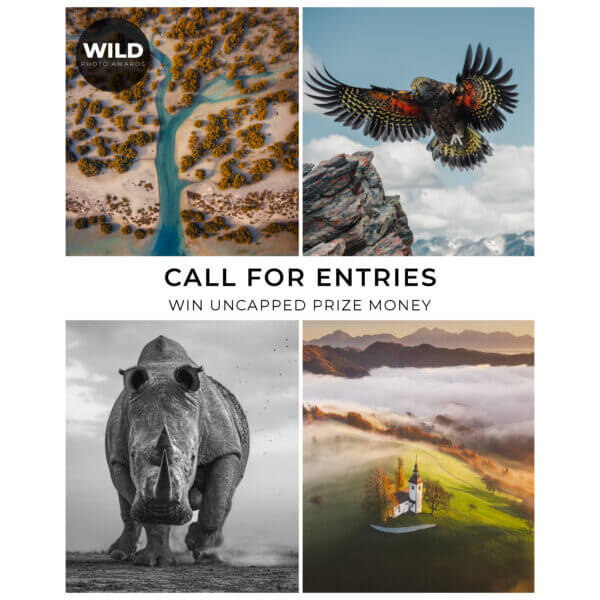 With the ambition to unite a community of like-minded people, the WILD Photo Awards were created by photographers with a love for the outdoor world.
The WILD Photo Awards were founded on the prospects of delivering talented photographers a global platform to showcase their work and offer a realistic opportunity to monetise their passion through regular photography competitions.
The global community of landscape and wildlife photographers is continuously growing, and opportunities to make a living in this industry have never been more competitive. The WILD Photo Awards aims to offer another avenue of income to talented photographers by running back-to-back photography competitions every quarter throughout the year, offering prize money (up to £5,000) to our winning entrants in every competition.
Prizes:
We give away 50% of our income as prize money in every competition, up to £5,000.
The pot of prize money between our competitions is independent of the others, meaning if one competition receives more entries, the winner of the competition with a bigger prize pot will win more prize money. The percentage of the prize money each winner will receive is as follows:
​Winner - 35%
Runner-up - 15%
Eligibility:
Open to amateur and professional photographers worldwide over the age of 18
Copyrights & Usage Rights:
WILD Photo Awards reserves the right to disqualify any entries at any point in time that breach any of the rules mentioned above, as well as report any potential legal breaches to appropriate authorities.
Theme:
Environmental Landscape Macro/Micro Nature Seascapes Underwater Wildlife