THEME | NARRATIVES
Exhibit your art at Praxis Gallery
Deadline: 30 September 2020
Entry fee: $35.00 for submission set of 5 images. $5.00 for each additional image. Praxis Members receive 10 images for the price of 5 images.
Submit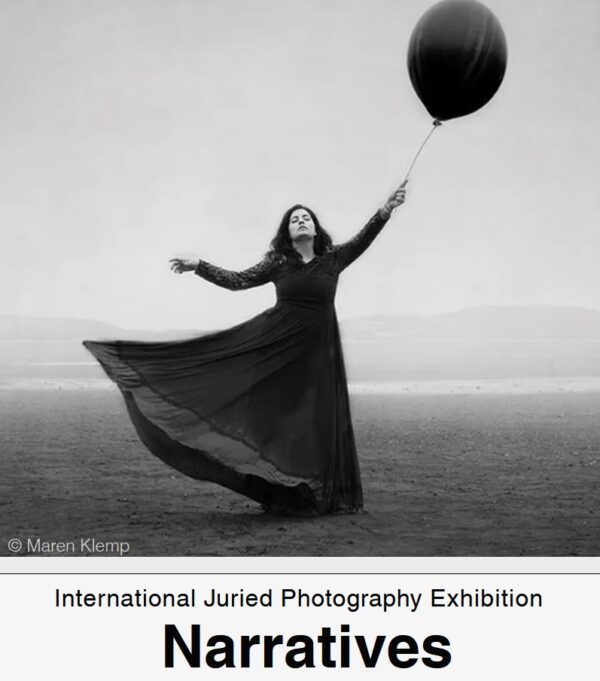 The photograph's power as a narrative tool is derived from the impression that what is captured within the frame is an accurate representation of what actually occurred at a specific moment in time. As complete or comprehensive as any narrative may appear to be, it will always be subject to a process of including some elements and excluding others. These inclusions and exclusions are a crucial part of what photographic storytelling is all about; that which is presented within the frame to the viewer – and that which is left out or left to the viewer's imagination.
Praxis Gallery seeks the submission of photographic art that explores the development of visual narratives through the still image. Stories may take any shape or form. They may be literal or fantasy, documentary or fiction; complex or minimal. All genres, capture types, black & white and color, traditional and non-traditional photographic and digital post-production processes are welcome for submission.
Juror | Sandrine Hermand-Grisel
Sandrine Hermand-Grisel is a fine art photographer and printmaker. She grew up in Paris and London before she moved to the United States with her family in 2006. Her work has been published in books and magazines as well as exhibited in museums and galleries worldwide.
Using her broad knowledge of the photographic world, she launched the website All About Photo — a source of information for photographers and aficionados of photography, as well as a showcase platform for talented artists. An integral part of All About Photo is its annual awards competition, The Mind's Eye, which she has juried over the years with dozens of renowned photographers and curators. She has also juried many competitions and group shows. While still working on personal projects, she now spends most of her time discovering new talents for All About Photo.
Prizes:
Fifty images will be selected by the juror for exhibition at Praxis Gallery. A Juror's Choice, three Honorable Mentions, and a Directors Choice will be awarded and featured in the exhibition, the printed show catalog, and the online exhibit gallery. Juror's Choice will receive free entry into three juried calls for entry of their choice and a complimentary exhibit book. Directors Choice will receive free entry into two juried calls for entry of their choice.
Eligibility:
Worldwide / All eligible
Copyrights & Usage Rights:
Artist retains all copyrights to their own images. The artist's name and photo title will be included wherever the photographs are displayed. Artists whose photographs are accepted for exhibition grant Praxis Gallery the nonexclusive right to use, print, and reproduce submitted digital files for the purpose of the exhibition, promoting the artist, promoting related programs and subsequent display on Praxis Gallery's website, social media and online exhibition archives.
Theme: