Thin Line Photo Fest 2023
6th Annual Photo Fest w/ Exhibition, 6 Categories with Cash Awards
Deadline: 31 March 2023
Entry fee: Submissions are $8.50 and students get %50 off
Submit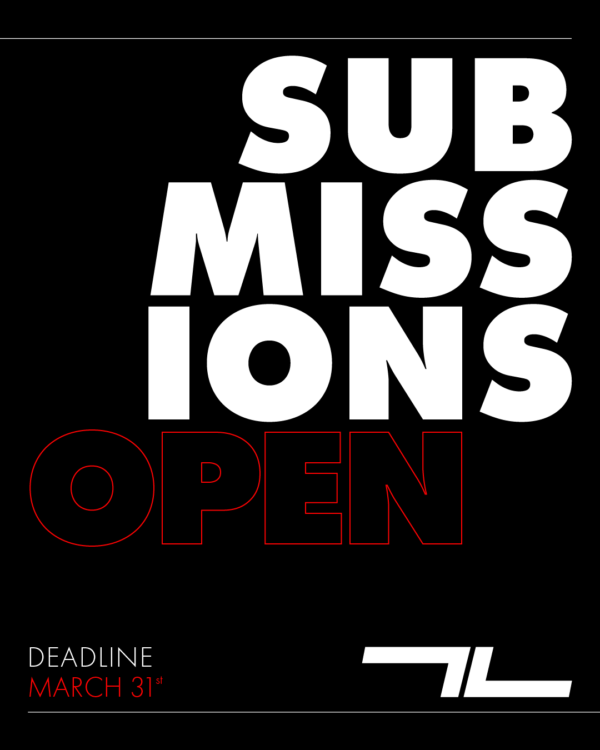 Thin Line Fest is a Film, Music, and Photography festival held April 26-30, 2023 in Denton, Texas. All selected artists are treated as VIPs and are therefore highly encouraged to attend. While the Photography Festival is competitive, this is unlike most contests you have entered. The 'festival' aspect is very important to us. Selected photographs are professionally printed and exhibited at one of our downtown festival galleries. All selected artists are provided a VIP pass to the festival which offers special access to all programming and also access to the Green Room, a festival venue that serves up local cuisine and adult beverages throughout the festival. There are also many educational and networking opportunities. In this way, we are more than a contest, we are an experience; and I hope you will join us.
Prizes:
A $500 cash prize will be awarded to the Best of Category across these six categories: Macro/Micro, Site/Unseen, Time/Space, Audio/Visual, Still/Life, and Deep/Fake.
Eligibility:
No restrictions
Copyrights & Usage Rights:
By entering, you retain copyright and remain the owner of your photography. Thin Line Fest is hereby granted irrevocable permission by submitter to reproduce the images via print, web publishing, and other acceptable forms for the festival's non-profit exhibition, & editorial use. This permission applies worldwide. Submitter retains the copyright to all images and derivative works thereof, per USC Title 17 (US Copyright Law). Your submission releases Thin Line Fest from any liability due to loss or damage of the images, and also releases Thin Line Fest from any obligation to maintain copies of any digital file, image, or photograph.
Theme:
Macro/Micro Abstract Cityscapes Environmental Landscape People Photojournalism Wildlife