This is gender Nepal
1st prize: NRs. 50,000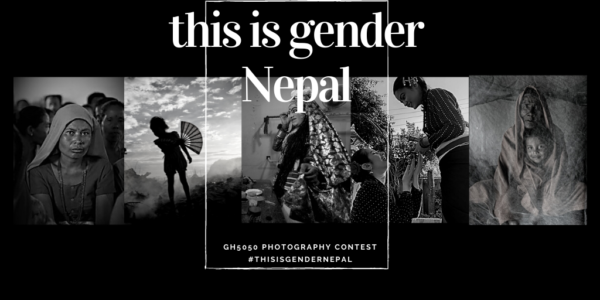 Nepal has made considerable progress in health, education and poverty rate, but there is still a long way to achieve gender equality. Patriarchal values and social norms tends to discriminate in access to opportunities and control over resources keeping gender inequality alive. "This is Gender-Nepal" calls on the global photographic community to share their vision what gender looks like and submit photographs that explore/depicts the diverse ways in which gender norms, beliefs, attitudes and lifestyles of men, women and non-binary people in Nepal.
In Nepal, as globally, the Covid-19 pandemic has established a serious public health threat and has affected all domains of society- health, economy, and education- in deeply gender ways. In this unsettling moment of national upheaval, it is more important than ever to produce and distribute imagery that reflects the diverse realities of gender. We encourage photographers to contribute to expanding the imagery associated with the concept of gender in Nepal
All photographic and photojournalistic forms are welcome. Photographs must be taken within and of Nepal, but all photographers regardless of nationality are eligible to participate.
Prizes:
Cash prizes will be provided to top 3 photos.
1st prize: NRs. 50,000;
2nd Prize: NRs. 30,000;
3rd Prize: NRs. 10,000
Shortlisted photographs will be featured in the 2022 GH5050 Nepal Report and various dissemination materials. Certificate will be provided to winners.
Eligibility:
Photographers around the globe are invited to submit, but all images must be captured in Nepal.
Copyrights & Usage Rights:
You warrant that you are the sole author and owner of your Submission, that the Submissions is your own original work and it does not infringe any copyright, trade marks or other rights(including intellectual property rights) of any third party.
Theme: